Small Business Help Line - Advance Planning Takes the Sting Out of Transition
Monday, October 6, 2003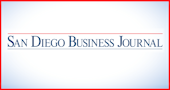 Small Business Help Line
Advance Planning Takes the Sting Out of Transition
Question: How can I create a business succession plan? And why do I need one?
Answer: As a business owner, you're the expert behind your company. But every business owner must eventually exit the firm, either due to retirement, disability or death. So you'll need to transition your business.

Planning for this is critical, since you'll need to look at several issues, including finances, tax consequences, and finding the best way to transfer the management and ownership of your business. If you don't address these issues, all that time and hard work, as well as your financial security, may be in jeopardy.

Consider who'll manage or run your business, and who should own it after you leave. Can your children run the business, and do they want to? Will your spouse have enough income after you die? Does your estate plan to reflect the latest tax laws? Have you discussed things with family and business partners?

Proper succession planning will take much work from financial, tax and legal advisers, but can yield enormous benefits. Such a plan could reduce estate and gift taxes, generate retirement income, and more.

Some tools available to you are:

- Life Insurance. This can provide liquidity needed to pay estate taxes, buy-out a co-owner, attract or retain talented employees or replace the economic value of a key person.

- Buy-Sell Agreements. These help establish the business' value and ensure the orderly and efficient transfer of business interests when an owner leaves the company.

- Lifetime Gifts of Business Interests. This option could be attractive if you expect your firm to increase in value. If the gift is made in your lifetime, all post-gift appreciation should not be subject to gift taxes or be included in your estate.

- Family Limited Partnerships and Limited Liability Companies. These can be used to transfer part of the business to family members at a discounted value. This may help protect your family's wealth and reduce the size of your potential estate, while allowing you to retain control of the business.

- Private Foundation Gifts. Contributions made during your lifetime qualify for charitable gift tax and possible income tax deductions. Gifts made at death can qualify for charitable estate deductions.

Since no two businesses are alike, you'll need a professional to meet your specific needs. Consult with your tax or legal adviser for help.

Answered by E. Scott Miller, vice president, investments at Smith Barney's University Towne Centre office.



We Want Your Feedback!

- If you have an item for the Tips and Trends column

- If you have a question for the Small Business Help Line

- If you know of a small business owner you'd like to nominate for the Small Business Spotlight

Send an e-mail to lzion@sdbj.com, or call Zion at (858) 277-6359, Ext. 3112. Not all items submitted can be used due to space, deadlin,e and other considerations.