Branding: Why Graphic Design Is Important
Monday, May 26, 2003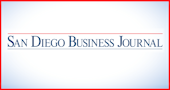 Branding: Why Graphic Design Is Important
Sending a Unified Message Can Strengthen Customer Trust
BY CHERYL DINE
In baseball, the batter with a keen eye, concentration, and patience learns to judge when his bat should move into the ball spinning quickly toward him.

The crack of the bat on the sweet spot brings satisfaction not only to the batter and his team, but also to the fans who want a home run.

Similar to baseball players, a good designer's eye, concentration, and patience will help strategizing an ongoing design program to strengthen your company's brand.

Branding your company encompasses much more than a logo. Or a product label. The brand is the essence of your company (and/or product). Your brand needs to become what your customers think it is. Your brand is your company's single most valuable asset. Customers buy your product or services based on it. You can take control of how your brand is perceived.

- Define Who You Are And

Who Your Customers Are

In visual communications, if the concept isn't strong, great visuals will eventually fall flat. Strong, thoughtful design influences how people think, buy, and react in the world. Your message needs to deliver you to your audience and offers the opportunity to differentiate your business. Everyone has favorites when it comes to standing out in the competition. Apple Computer's "Think Different" campaign speaks to the customer they seek, how the customer wants to be perceived and the philosophy of their product.

Professional designers are experienced in creating visual messages for your audience. Build a relationship with a strategic design team and let them help you grow your company. The best design strategy is achieved when you include design consulting early in the plan.

- Start A Strategic Plan

For Your Company

Branding specialists (designers) work directly with you and/or with a team of strategic planning consultants to help build your company's plan. Your strategic team will work to:

o Define your business and its target audience(s).

o Assess your strengths and weaknesses.

o Identify industry opportunities and threats.

o Develop key messages for use as a foundation in planning all communications from collateral to the media.

o Set up graphic standards guidelines.

o Build a game plan for developing creative ways to deliver your message and continually reinforce your brand.

Your brand is you. Your internal team (staff) should understand the brand and live it. Your brand starts inside the company and works its way to the client.

When a potential client sees consistent messaging beginning with the receptionist, following through to sales representatives, to collateral and Web design, you've given them a feeling of trust. They will feel you know them and will want to be associated with your brand.

Branding is more than a logo. Careful consideration should be given to who uses (and possibly abuses) your logo and your message. Everything your company puts out will be judged.

Is your verbal message enhanced by the visual medium? This is your opportunity to respond with consistency. Your branding strategist can develop standard guidelines for logo usage, collateral, and your Web site. Make sure that all of your communications deliver the messages in your plan.

An ongoing relationship with your design professional will help you learn the best ways to stay in touch with your audience as technology changes. Is your Web site giving customers the information they desire? Do they know you have a Web site?

Customers increasingly want immediate information and response. Reaching your audience is increasingly becoming more personal. Your brand can be enhanced by a Web site that offers brand consistency and gives the customer that feeling that they have made contact.

When new staff, or outside consultants, are aware of your messages, they have a strong starting point with less chance for miscommunication during projects.

Your plan allows you to:

o Spend time carrying out targeted messages, instead of reinventing them.

o More easily explain branding messages to new staff and outside consultants.

o Gives in-house designers and outside vendors a rulebook for creating visuals that support key messages and create visual continuity.

o Move into new areas of connecting with clients with confidence and insight.

For more information on the graphic design profession, visit the American Institute of Graphic Arts (AIGA) Web site at (www.aiga.org), or the local San Diego chapter at (www.aigasandiego.org).

Dine is president of San Diego-based Design Perspective and a professional member of the American Institute of Graphic Arts.