Firms Feel Pinch As Workers' Comp Costs Skyrocket
Monday, March 17, 2003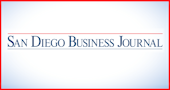 Firms Feel Pinch As Workers' Comp Costs Skyrocket
With Lack of Insurers, Rates Increase Sharply
BY MANDY JACKSON
Double-digit increases in workers' compensation insurance premiums caught employers by surprise this year, even after warnings that rates would be higher in 2003.

"(Companies) were given a heads-up that it was expected to be a 20 to 30 percent increase, but then it's a 40 percent and 50 percent increase. That's what's catching people off guard," said Glenn Wilhite, regional manager for the Brickman Group, a landscaping contractor with 600 employees in San Diego.

The company saw only a 20 percent increase in its premium this year, because it is a national firm with a large deductible, which equated to a lower premium than other companies, Wilhite said. However, his landscaping colleagues contend the average increase seems to be about 35 percent this year, he said.

The increases make it hard for companies to plan for the future, he said. Many landscaping contracts are three years in length and were negotiated before the full workers' compensation increase was known.

Wilhite said the higher workers' compensation costs will cause Brickman to postpone some planned capital investments.

Some competitors' insurance increases haven't kicked in yet, so they haven't had to adjust the pricing in their bids for work, unlike Brickman and others.

Jeff Cavignac, president of San Diego-based insurance brokerage Cavignac & Associates, said workers' compensation in California is in trouble because prices were too low for many years, health care costs for injured workers are increasing rapidly, and the system has been harmed by fraudulent injury claims.

About 20 percent of Cavignac's business is in the workers' compensation area. This year, Cavignac told its clients to expect 40 percent to 60 percent increases in their premiums.

"It has to be fixed somehow," Cavignac said.

California Insurance Commissioner John Garamendi recently announced plans to reform the $15 billion State Compensation Insurance Fund, which covers more than half the state's employers.

Garamendi said the state fund grew too rapidly over the past few years as private insurers left the state.

Alister McAlister, a lobbyist for the Association of California Insurance Cos. in Sacramento, said the workers' compensation system in California has been in trouble for six or seven years.

Around that time the state moved toward competitive rating, rather than allowing the state to set insurance rates. The move resulted in very low premiums.

Cutthroat competition led to many insurers going out of business or leaving the state. Now, there are just a few companies left providing coverage in California.

"Employers went through a period of time when their premiums went down and now they're going back up. I don't think you're going to see them go lower anytime soon," McAlister said.

Craig Cornell, owner of Net Cost Advisors Inc., an insurance consulting firm in Rancho Bernardo, said the state fund has been a low cost source of insurance for all types of employers.

Garamendi's plans will devastate the marketplace, Cornell said, causing opportunistic high pricing by private insurers for employers turned down by the state fund.

He said there are alternatives for companies that are willing to look hard.

For instance, captive insurance companies, which are owned by the companies they insure, can help stabilize costs because they are not subject to the whims of the market.

Professional employer organizations can also help keep costs down. They bundle workers' compensation coverage with other services, such as payroll and medical benefits.

"In this economy, I have had clients say that if they hadn't found a better alternative than what they had last year, they would have had to shut down," Cornell said.

Cathy Rack, controller of Architects Delawie Wilkes Rodrigues Barker in San Diego, said the firm's workers' compensation insurance policy runs from November to November.

However, the firm recently received notification that it will have a mid-term rate increase of 4.5 percent this year. That is on top of a 16 percent increase in 2002 and 12 percent increase in 2003.

"Four and a half percent for our size company , we have 53 people , isn't that big. We can absorb it. We knew it was coming. Nobody's escaping it as far as I understand," Rack said.