Water Authority Taps Into National Desalination Group
Monday, March 10, 2003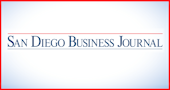 Water Authority Taps Into National Desalination Group
San Diego has joined a coalition to raise the awareness of water desalination as a resource throughout the United States.

San Diego County Water Authority directors made the announcement Feb. 27. In November, the board voted to look into building a desalination plant at Carlsbad, which would provide 50 million gallons of water a day for homes and businesses.

By joining the United States Desalination Coalition, the water authority hopes to call attention to desalination at the federal level, said Bernie Rhinerson, the board's chairman.

"The water authority is pursuing a desalination facility in Carlsbad, and nearly half our nation's population lives within 50 miles of the coastline," he said. "(So) it makes sense for us to join an organization that will urge the federal government to become actively involved in this issue."

Rhinerson added the best way to ensure a reliable supply of water for the future is by diversifying the area's supply resources. Seawater desalination is the best apparent alternative for providing a new supply of safe, reliable water for the San Diego region, he said.

"Seawater desalination will be a critical resource in our water supply future," Rhinerson said. "Importantly, for our $126 billion regional economy, it is also a drought-proof supply."

A desalination facility, discussed at the November meeting, could be completed by 2008. It would produce enough drinking water annually to meet the needs of 112,000 families, he said.