New Wrinkle Remover May Hit the Market This Fall
Monday, March 10, 2003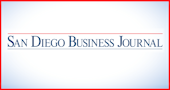 New Wrinkle Remover May Hit the Market This Fall
Biotech: Artes Medical Closer to Winning FDA Approval After Panel's OK
BY MARION WEBB
A European wrinkle product used to create luscious lips and fill in wrinkles could make its way into the $7 billion U.S. cosmetic surgery marketplace as early as this fall.

The injectable treatment, Artecoll, formulated by San Diego-based Artes Medical Inc.'s German-born chief scientific officer, received a 4-1 recommendation from a Food and Drug Administration advisory panel Feb. 28 to correct soft tissue defects, including facial wrinkles, animal bites and acne scars.

The firm did not try to win U.S. approval for lip injections.

Rees Orland, president and chief operating officer of Artes Medical, said under the panel recommendation, doctors should be trained to inject the product properly.

The panel also said that patients should be informed of the potential risks, which can include lumps in the face, Orland said.

The panel also recommended that the firm conduct post-marketing studies, which include following the patients for three to five years following treatment with Artecoll.

Orland said the firm's top managers have been meeting with FDA officials nearly every week for the past several months to discuss Artecoll's approval.

When asked about the FDA's requirements for final approval, Orland said: "We have to agree with the agency on how we are going to label the product with regard to the recommendations the panel made."

"That entails discussions and agreement on the specific terminology used."

Orland expects final approval as early as this summer, which would put Artecoll on track for marketing launch this fall.

Dr. Stefan Lemperle, chief executive of Artes Medical, has said the firm will need to seek additional funding to launch the product nationwide, as planned. Orland however, refused to comment on funding.

Artecoll, which has been marketed in some European countries since 1994 and in Canada since 1998, is a toothpaste-like blend of tiny Plexiglas beads, bovine collagen, and the painkiller lidocaine.

It has been injected in some 150,000 people worldwide to plump up lips and fill in deep smile lines and acne scars.

FDA reviewer Binita Ashar said 16.3 percent of patients treated with Artecoll experienced an "adverse effect," such as redness and lumping. That compares to 13 percent of collagen patients with adverse effects. More patients had lumpiness that persisted beyond six months, Ashar said.

Orland said the number of Artecoll patients with adverse side effects is not "statistically relevant," or so low that it can't be regarded as different from collagen.

The two products, however, are vastly different. Artecoll is formulated to be permanent typically after two injections.

Collagen lasts only a few months.

In Europe, the Swiss federal office of health recommended in December 2001 that doctors stop using permanent cosmetic fillers, including those containing Plexiglas beads, because of complications, such as inflammation that can occur long after an injection. The cosmetic benefits of a filler do not counterbalance those risks, the office said.

Some Canadian doctors, have also warned of the potential risks. Dr. Claudio De Lorenzi, a plastic surgeon in Toronto, said he stopped using Artecoll in the lips, because of the high incidents of lumps. Artes Medical's CEO refuted these findings, saying only 1 in 10,000 people with Artecoll get lumps.

If approved, Artecoll is likely to be used "off-label," or for uses other than what is indicated by the labeling, including lip augmentation.

Beverly Hills plastic surgeon Dr. Douglas Hamilton, who has been testing Artecoll for years, said he injects some 10 to 15 clients every day for lip augmentations and plans to use Artecoll in the lips once it is approved.

Artes Medical plans to sell the product in the United States under the name Artefill.