Royal Caribbean Cruise Ship to Call San Diego Home
Monday, June 23, 2003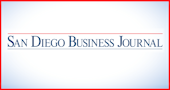 Royal Caribbean Cruise Ship to Call San Diego Home
Tourism: Ships Based Here Said to Generate $2M a Day
BY CONNIE LEWIS
When the cruise ship Legend of the Sea makes the Port of San Diego home, it joins three others, and will the first among them to provide summertime cruises to the West Coast of Mexico.

Next year, between late May and early October, the Royal Caribbean International ship will make 19 seven-day cruises to Cabo San Lucas, Mazatlan, Puerto Vallarta, and back. During the winter, when the ship is away from its new home port, it will be used primarily for Hawaiian cruises, said Jaye Hilton, manager of corporate communications at the company's Miami headquarters. The ship is currently based in Alaska.

With 900 state rooms, the 69,130-ton Legend of the Sea has the capacity to carry 1,800 passengers. Between trips, it will be in port each Sunday at the B Street terminal Downtown.

"The good news for us is that this gives us year-round service that begins and ends in San Diego," said Rita Vandergaw, senior marketing director for the San Diego Unified Port District.

But the Legend of the Sea will not be a stranger to San Diego Bay before calling it home. Between mid-October and mid-February 2004, it will make four trips from San Diego to Miami via the Panama Canal.

Dan Hanrahan, senior vice president of marketing and sales for Royal Caribbean, said demand drove the company's decision.

"There's a large cruising population in San Diego and a lot of really good travel agents, and they were asking for ships (to be based) in San Diego," Hanrahan said.

The other cruise ships that call the Port of San Diego home are Holland America Line's Ryndam and Statendam, which conduct cruises to the Mexican Riviera and Hawaii, and Celebrity Cruises' Infinity, which sails to Panama, Hawaii, and South America. But they are in San Diego between October and April , the high season for cruise travel.

"In October we have a ship in port three or four days a week, and sometimes more than one ship at a time," Vandergaw said.

Whatever time of year, the ships that dock in San Diego and their passengers spend a lot of money.

According to a study performed in March by the San Diego Unified Port District, ships that are based here, as well as those that make San Diego a port of call, generate an economic impact of about $2 million per day.

"We used to think it was $1 million," Vandergaw said. "That was based on 1,300- passenger ships.

"Now the passengers number anywhere from about 2,000 to 2,500, so the economic impact is greater."

The estimate is based partly on what the ships spend to load up on fuel, food, flowers, paper products, and supplies needed to make their journey. While in port, some ships also need maintenance and repair work.

"Ships need everything a hotel needs, and more. And all of that is tended to during their eight hours in port," Vandergaw said.

Also included in the estimate is what the cruise ships' passengers spend shopping, dining or visiting local attractions. Those who board and disembark from San Diego also spend money to stay in local hotels, she said.

"Studies show the cruise ship passenger generally has more discretionary income to spend than the average visitor, and that, of course, means more dollars into the local economy," said Sal Giametta, a spokesman for the San Diego Convention & Visitors Bureau.