Bill to Re-Regulate Energy Industry Draws Attention
Monday, June 23, 2003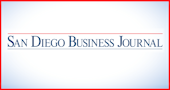 Bill to Re-Regulate Energy Industry Draws Attention
Energy: State Chamber Contends SB 888 Takes Options Away From Business
BY RENE'E BEASLEY JONES
California's failed attempt at electricity deregulation left a bad taste in most everyone's mouth.

The state's form of deregulation, touted as a way to open competition and reduce the cost of electricity, led to skyrocketing prices and rolling blackouts in 2000 and 2001. Still, some lawmakers and energy companies warn that recently passed legislation to restructure the market is a "rush to re-regulate."

Senate Bill 888, introduced by Sen. Joe Dunn, D-Santa Ana, is aimed at repealing deregulation. The bill, which narrowly passed through the Senate earlier this month, fails to provide cost-recovery assurances to utilities, said Ralph Richardson, a Sempra Energy spokesman.

Besides, the bill is unnecessary, Richardson said. At the very least, it's premature.

Officials at Duke Energy and Calpine Corp., both stakeholders in the regional energy market, agreed.

But perhaps more important for the business community: SB 888 threatens to end direct access, or electric retail competition.

An amendment to the bill asks the California Public Utilities Commission to come up with a compromise allowing a limited form of direct access by the middle of 2004.

Irene Stillings, executive director of the San Diego Regional Energy Office, fears any loss of direct access may hurt local businesses.

"We make it very hard to do business here," Stillings said, referring to California. "Workers' comp costs are skyrocketing. There's licensing and fees and all sorts of hurdles businesses have to jump over to stay here. Is this the straw that will push more businesses away from here?"

Lining Up Against SB 888

The California Chamber of Commerce opposes SB 888 for several reasons, but rethinking direct access is chief among them, said Dominic DiMare, a chamber lobbyist.

"We support providing business owners in California options to manage their energy needs, and SB 888 takes many options out of businesses' hands," DiMare said.

When lawmakers passed the deregulation bill in 1996, it started a chain of unintended consequences, he said.

"SB 888 is a bill of similar scope and magnitude. It would be naive to think we wouldn't set forth another chain of events that would produce unintended and unpredicted consequences," DiMare said.

If California tries to stuff the genie back in the bottle too soon, investment in new power plants key to future electric reliability , will wane, opponents of SB 888 argue.

After years without any major power plants being built in the state, the promise of deregulation spurred independent generators to build, said Kent Robertson, a Calpine spokesman.

Since deregulation in 1996, companies have added 5,051 megawatts to the grid, according to state records. Officials expect another 4,200 megawatts to come online by Aug. 1.

"It was only because California was moving toward a competitive market," Robertson said.

Pro SB 888

"How could anybody who was in California for the past three years not be for (SB 888)?" asked Mindy Spatt, a spokeswoman for The Utility Reform Network. "How could anyone possibly think deregulation deserves another chance?"

The bill would reinstate cost-of-service regulation, Spatt said. Cost-of-service rates are approved by the state Public Service Commission and based on the cost of providing electricity.

Also, TURN favors ending direct access. The organization fears those who use it may avoid paying their share of the $43 billion power pacts the state entered into during the energy crisis.

Legislator's View

Sen. Bill Morrow, R-Carlsbad, opposed SB 888. On June 5, the bill squeaked through on a 21-16 vote.

The bill is ill-timed and vaguely worded, Morrow argued. Besides, the California Energy Commission is preparing its Integrated Energy Policy Report, which is scheduled to go to the Legislature and Gov. Gray Davis in November. Morrow said the Legislature ought to give the agency a chance to present its findings before jumping into action.

Electric industry officials agree.

Also, Morrow said the bill hasn't been well thought out. It took on numerous amendments to make it out of the Senate.

"It says the act should not become operative and it's for display purposes only," Morrow said of some amendments.