Spam on Cell Phones Emerges as a Costly Annoyance
Monday, June 9, 2003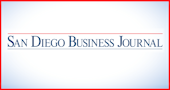 Spam on Cell Phones Emerges as a Costly Annoyance
Telecom: So Far, No Suits Have Been Filed
BY MICHAEL THURESSON
Michael Linder was enjoying an afternoon off last month when his cell phone started beeping in a way he hadn't heard before.

Linder, a television producer who lives in Los Angeles, was receiving a text message from Mainline Airways LLC a company he had never heard of advertising discounted flights from Los Angeles International Airport to Hawaii.

It was a rude introduction for Linder, not only to text messaging but also to cell phone spamming, which unlike the computer solicitations that many Internet users have gotten used to, can end up costing users money.

A California law that went into effect in January aims to thwart such aggravations , the only state to date that has implemented a spam law aimed specifically at cell phone messaging. But detours are available to determined spammers like Mainline, which is based in Pennsylvania.

"They think they can annoy their way into your heart. It's an odd way to move into the L.A. market," said Linder, who in an ironic twist has since become hooked on text messaging.

Concerned that the unwanted messages would inflate his cell phone bill, Linder went to his wireless carrier, T-Mobile USA Inc. He said he was told to change his number, since the e-mail address is tied to it. He didn't want to do that, so he contacted Mainline, which offers to refund any fees on spam sent to California residents.

California's law, the Text Messaging Act, outlaws cell phone spam, but it does nothing to prevent it. Consumers who receive spam have the right to sue, but with the amounts at stake as little as 5 cents, so far no one has.

Text Message Boom

As more people begin using cell phone messaging for trading photos or other uses , which are being promoted heavily by wireless carriers , complaints such as Linder's are likely to keep rising.

The Mobile Marketing Association, a trade association based in Mountain View, estimates 60 million U.S. phones are capable of receiving text messages. By 2005, the association estimates that wireless marketing will be an $8 billion industry, up from minuscule levels currently.

Text messaging differs from e-mail in that the carriers control both the sending and receiving of the messages. Carriers use the system to help selected marketers reach users. Earlier this year, AT & T; Wireless Services Inc. and Fox Networks teamed up to use text messaging to promote Fox's "American Idol" show.

Unlike Internet service providers, the carriers receive some portion of the revenue on the traffic that the marketing messages generate.

"They want to sell more minutes and messages and that is what we do for them," said Judy Smith, vice president of operations at Mocca LLC, an e-mail marketing company based in Sierra Madre.

It's hard to tally the cost of the messages to consumers because carriers have a variety of plans in place covering text messaging. T-Mobile's plan, for example, gives users 50 free incoming messages per month, and charges 5 cents per incoming message after that. Generally, the carriers charge 5 cents to 10 cents per message.

Wireless carriers insist they have measures in place to protect their customers. T-Mobile has spam filter software to block mass messages like Mainline's and offers users a personal filtering system on its Web site, said Bryan Zilder, a company spokesman. Customers can customize their own filter based on keywords, so if they receive repeated spam for Viagra, for instance, they can choose to have all messages containing that word blocked.

Verizon also employs software that blocks large volumes of messages coming from a single source, said Keith Karpe, a spokesman for Verizon Wireless. It also refunds all spam complaints from its customers by allowing them to call a free customer service line to report instances of spam. The carrier has also been actively pursuing spammers in court. Internet service providers such as America Online Inc. and Earthlink Inc. use similar methods to prevent e-mail spam.

Spammers, however, quickly adapt to these measures and find a way into the network. "That's a fig leaf of protection," Linder said.

Developing technology is also a problem. The California anti-spam law only has provisions covering text messaging, not e-mail. But standard e-mail is making its way onto wireless carrier networks through hybrid services that forward e-mail to all sorts of devices.

Toll Roads

In California, some e-mail marketing companies have been effectively scared away from using wireless messaging.

NetGlobalMarketing in Los Angeles considered using it but has since abandoned those plans, said Alyx Sachs, a company co-owner.

"It's not legal to do it. If I wanted to get cell phone numbers, we could have gotten them , they are out there," said Sachs, adding that she frequently receives spam messages on her cell phone.

Other local companies are working on ways to legally use text messaging commercially. Mocca is approaching Internet retailers about developing messaging services for their customers. Before customers received cell phone messages they would be given the option of signing up, as required by the California law.

"We don't collect information about potential users and send messages based on that," said Luke Maestracci, vice president of marketing at Mocca.

Meanwhile, Mainline's chief executive, Luke Thompson, defended the company's methods as an inexpensive way to reach customers. Mainline has obtained the cell phone numbers of every user of every U.S. carrier in its target markets, and has created a subsidiary to provide the messaging service to other companies for a fee. Thompson won't say how he got the numbers.

Its initial campaign in April, which included L.A., would cost $7,000 to other marketers and was "even more effective than we had hoped," Thompson said.

Mainline's Web site crashed from the amount of traffic generated from the e-mail campaign, and there was only one serious complaint from a "wannabe lawyer type," he said.

Thuresson writes for the Los Angeles Business Journal.