Equity Debuts National Strategy for Property Management
Monday, July 28, 2003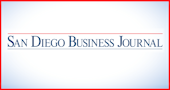 Equity Debuts National Strategy for Property Management
Real Estate: Firm Bucks Trend With Tenant Call Center, Online Service
BY MANDY JACKSON
In a departure from real estate tradition, a Chicago-based real estate investment trust has rolled out its new national strategy for property management in San Diego County.

Usually, building owners keep a property manager and support staff at each property.

In its new EO Plus program, Equity Office Properties Trust is centralizing its management and leasing staff in cities where it owns buildings.

"We're wondering how this experiment's going to work," said Nancy Eagle, a local property manager for RREEF of San Francisco and Chicago, and a member of the local chapter of the Institute of Real Estate Management.

Locally, Equity's management and leasing staff has been consolidated into an office in the University Towne Centre area of San Diego, and a satellite office in Carlsbad. Calls and e-mails from tenants are routed through a call center in the UTC office.

In San Diego County, Equity owns 2.6 million square feet of Class A office space.

Bert Dezzutti, the senior vice president who oversees Equity's Southern California portfolio, said pulling property management and leasing staff together allows for better communication and efficiency. In the long run, it means cost savings for Equity and its tenants, Dezzutti said.

EO Plus coincides with the implementation of "Manage My Service Request," an online service for tenants to report and property managers to track maintenance requests. About 70 percent of tenants use the online feature, Dezzutti said.

Consolidating Resources

Because of increasing vacancy, the trend in property management is the opposite of what Equity is doing, Eagle said. There has been more emphasis on keeping property managers close to tenants, she said.

Eagle is an on-site manager at a three-building property in Rancho Bernardo and manages two other nearby buildings owned by RREEF, an institutional investment manager.

When buildings are larger than 100,000 square feet, Eagle said it is difficult to oversee leasing and management without being on site. High-rise buildings, which have the highest rents, require a high level of service. Tenants become unhappy if they think they are not getting the most for their money, she said.

In filings with the Securities and Exchange Commission, Equity said EO Plus uses a central purchasing function to reduce expenses, such as maintenance costs.

Equity said 45 to 50 percent of its annual $75 million to $100 million savings will benefit the REIT. The rest will be reimbursed to tenants.

EO Plus was rolled out in Boston two years ago, in Atlanta one year ago, and in San Diego and Orange counties in June. By Oct. 1, EO Plus will be standard operating procedure in all of the Equity's markets.

In a filing to the SEC, Equity said by the end of the year it will have 15 percent fewer employees than it did at the end of 2001.

According to Dezzutti, 400 Equity jobs were eliminated through layoffs and attrition nationwide. He could not say how many local employees lost their jobs, but he noted some new positions were created and some employees were assigned to different jobs.

Representatives of the Service Employees International Union Local 1877 said EO Plus is costing some janitors their jobs.

SEIU estimates that more than 5,000 janitors clean Equity's buildings across the country. According to Jim Blau, an SEIU research analyst in Washington, D.C., services have been cut by 15 percent across Equity's portfolio of U.S. properties.

SEIU is backing a group called the Alliance of Concerned Equity Tenants. SEIU keeps a Web site for the tenant group where the union posts updates and tenant surveys.

In San Diego County, SEIU has about 1,800 janitor members.

Emiliana Cruz, a janitor at Equity's Plaza at La Jolla Village, said through a translator that the cleaning staff at the UTC property has dropped from 22 to 13 janitors. Cruz works for South Coast Building Services of San Diego.

Equity's San Diego County properties have seen a 35 percent cut in their cleaning staffs, which is consistent with the rest of Southern California, according to Mike Wilzoch, director of the local office of SEIU.

Cruz said local janitors are opposed to EO Plus because some of their co-workers have lost their jobs, the janitors that are left are required to do more work than they can accomplish, and they are not able to provide the same level of service as they did before.

John Lutzius, a principal and REIT analyst at Newport Beach-based Green Street Advisors Inc., said he hasn't heard of any complaints from Equity's tenants yet.

"It seems to have worked in Boston," Lutzius said.

He said it is more risky to implement something like EO Plus in an office market where building vacancy is on the rise.

However, he added, "I think it's appropriate for the company to look inward and find ways to streamline costs. Don't forget, a lot of these savings will be passed on to the tenants. It strikes me as smart."


Landscape Contractors Give Top Honors to Local Designs, Firms

The top three winners in the California Landscape Contractors Association 40th Annual Beautification Awards were from San Diego County.

The judges' award in the category of residential estate maintenance went to Enchanted Landscapes. Designer Lara Belice of the Rancho Santa Fe-based landscape contractor came up with the plan for a Mediterranean cottage in Rancho Santa Fe.

Southwest Landscape in Sabre Springs won the president's award in the custom residential construction category for Mark Tarastruck & Associates design for the Marston Hills Villa in Mission Hills.

The sweepstakes award in the category of residential estate construction went to San Diego-based Summit Services and designer Pete Akins for their work on the Miller residence in Poway.