Hispanic Marketing Requires In-Depth Planning, Research
Monday, July 14, 2003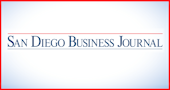 Hispanic Marketing Requires In-Depth Planning, Research
Developing New Campaigns Key to Clicking With Audience
by KATHY CUNNINGHAM
Company A is looking to expand its reach into both the Hispanic market in San Diego and also across the border in Mexico. Company B is a major competitor, looking to tap into the same growing market.

When it comes time to develop new advertising and promotions to reach this audience, Company A utilizes its existing television and radio advertising, and simply translates it into Spanish.

Company A also modifies its outdoor billboards on Interstate 8 and turns all the English text into Spanish. No modifications are made to its media buy selections, schedule, rotation, or even overall theme of the campaign. The new modified program begins and Company A waits to see if their traffic or sales increase.

Meanwhile, Company B has decided to re-think their campaign and build a program around messages and ideas that appeal to the Hispanic market. Starting from scratch, Company B consults with a firm specializing in Hispanic marketing and looks at its audience from all levels. Through research conducted by its marketing firm, Company B discovers that the Hispanic market prefers an entirely different set of media than its existing customers.

Additionally, Company B uses this research to develop a media buy that is specifically geared to not only the age and lifestyle demographic of its ideal customer, but also factors in Hispanic audience needs and size. A mix of Hispanic and traditional media is selected along with new placement for outdoor advertising and direct mail pieces.

To complete the development of the "bottom-up" campaign, Company B also uses its marketing firm to re-think the creative and come up with a new concept tailored exactly to the attitudes of its target Hispanic market. Television and radio creative is tailored, some with a much more fun and whimsical twist (even incorporating the "novella" style of storytelling popular in Hispanic culture).

As a result, over a two-month period, Company B sees a huge increase in new customers from the Hispanic markets many of which had never heard of the company before or were aware of its services. In comparison, Company A sees only a minimal gain in Hispanic customers and has gone through the same expense as Company B when it came to buying new media space and time and retuning its creative strategy. The difference is that Company B was smart and strategic about the best way to maximize its marketing dollars and make changes that were truly meaningful to the Hispanic market.

- Developing Hispanic

Marketing That Works

Looking at the lessons of this fable, some key ideas develop when it comes to Hispanic marketing that works. First, know your audience. This means investing time and money into research about the demographics and geography of the Hispanic market in your region.

Where do they live and work? What is their income and education level? What are their purchase patterns? Specialty Hispanic marketing groups such as Meneses Research and Associates can help identify these elements.

Second, determine the best media to reach these potential new customers. Research and exactly pinpoint the best possible mix of media to reach a Hispanic market. This means working with a professional media buyer who has daily interaction with all the media in the area and can also identify new sources your company may not be aware of.

Many traditional English-language stations and programming have extremely high penetration in Hispanic households in both San Diego and Mexico. A detailed media analysis and purchase recommendation can also ensure that your company maximizes an existing budget and doesn't waste unnecessary money on media that only partly reaches your target.

Finally, look at the creative message and start fresh. One of the best ways to do this is to utilize copywriters, art directors, and creative consultants fluent in both English and Spanish to effectively communicate to a Hispanic audience.

In one example, a radio advertisement was completely re-organized for an automotive dealership by bringing in a nationally recognized Hispanic writer to come up with a new slogan and tag line. Taking it one step further, the agency even produced an entirely new musical jingle for the creative, utilizing instruments and melodies popular in Spanish music.

- Test Your

Ad Progress

Once you have made the effort to re-configure your marketing messages to best reach the Hispanic market, it is essential to determine if they are working and what areas need to be changed. Exit surveys at store locations, or at the end of a purchase process, can help identify if the marketing messages actually are bringing the customers in.

Inquire if customers heard about your company via television, radio, print, outdoor, or word-of-mouth. If the outdoor campaign is really not working to raise awareness for the company, consider reallocating dollars to more television time when the current purchase ends. Again, working with a professional media buyer with expertise in both English and Hispanic outlets can help reallocate dollars.

General consumer research is another way to identify possible ways to increase exposure. Telephone or special event walk-up surveys can find out key information about where your potential customers learn about services and companies and how your company can get in those places.

For example, conduct a consumer survey with a free giveaway item to participants at a local street fair. Questions about current purchase habits and interest in trying a new product can give you vital information about where to place your effort.

As with any successful marketing program, Hispanic marketing needs to be well thought out, directed, and targeted to match the needs of the audience. Spending the effort and expense before beginning a program of this caliber can avoid costly mistakes later when a media buy or other creative needs to be reworked.

Cunningham is executive vice president of San Diego-based AM Advertising.