Small Business Help Line - What are the Options When Business Partners Divorce?
Monday, July 7, 2003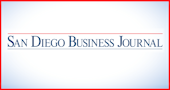 What are the Options When Business Partners Divorce?
Question: My wife and I run a business together, but now we are divorcing. What do we do?

Answer: You have three choices:

- You can sell your business to someone else, split the proceeds and start over.

- One of you buys the other out, one staying and one leaving.

- Or you can get over your issues and continue working together for your mutual financial well being.

Each choice brings its own aggravations, so it comes down to which one causes the least amount of mutual pain for mutual gain.

If you plan to sell the business, you can expect to get part of your purchase price as a down payment, along with a promissory note. You may have to provide some guarantees if the selling price is based on the performance of your business.

Each industry is different with varying ways of arriving at a sale price. If you have a business entity such as a corporation or partnership, you can sell the actual entity , shares or interest , or sell the assets, or both.

If you plan to buy out your spouse, you need the financial wherewithal to do it. You'll still have to arrive at a value for the business. You could bring in another partner or investor with cash, or part cash and a promissory note. The tax implications are highly complex, and include considerations such as whether the transition occurs before or after the divorce is final.

The third option is probably the oddest, but it can also work , case in point, my own business. After 27 years of marriage and 10 years of divorce, my ex-husband and I are business partners and very good friends.

In our case, we worked past the personal strife in our relationship, and each of our contributions not only prevented the business from failing, but also helped it grow since our divorce.

There are general tax implications of all three options , income tax; sales tax on furniture, fixtures, and equipment; bulk sales permits where transfers of inventory is involved; and more. To find a tax expert in your area, call the California Society of Accounting and Tax Professionals at (800) 894-8995, or go to (www.csatp.org).

Answered by Elaine Lyttleton, president of Carlsbad-based Number Runners, Inc. and spokeswoman for the local chapter of the California Society of Accounting and Tax Professionals.



We Want Your Feedback!

- If you have an item for the Tips and Trends column

- If you have a question for the Small Business Help Line

- If you know of a small business owner you'd like to nominate for the Small Business Spotlight

Send an e-mail to lzion@sdbj.com, or call Zion at (858) 277-6359, Ext. 3112. Not all items submitted can be used due to space, deadlin,e and other considerations.