High-End Housing May Lure Executives to South Bay
Monday, January 27, 2003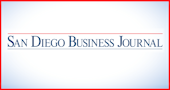 High-End Housing May Lure Executives to South Bay
Construction: Chula Vista Developers Surprised By Demand
BY MANDY JACKSON
Staff Writer
Chula Vista has long been known as an affordable market for new homes in comparison to most other parts of San Diego County, but homebuilders are now throwing higher-end homes into the mix.

Getting more executive housing built in Chula Vista has been a priority for the city for many years, said Cheryl Dye, the city's economic development manager.

"It's part of the effort to bring high-paying jobs and employers to the city," Dye said.

Builders have been providing higher-end housing for a few years, but projects planned in the master-planned communities of Eastlake and Otay Ranch will provide more variety.

"This is not a new thing in Chula Vista. People are becoming increasingly aware that when we talk about affordable housing in Chula Vista, it's all relative. Across the board, we tend to be competitive. Homes selling in the $600,000 to $700,000 range would be significantly more in parts of the North County," she said.

"We're hitting new levels of quality in architecture and higher price points," said Bill Ostrem, president and CEO of the Eastlake Co., master developer of 3,200-acre Eastlake in eastern Chula Vista.

The newest neighborhoods in Eastlake are Eastlake Vistas and The Woods.

"The entry level (in The Woods) is what used to be the high end in Chula Vista," Ostrem said.

The 420 homes in The Woods start around $520,000 and go up to more than $1 million.

Prices for 64 custom sites, ranging from 22,000 square feet to 1.2 acres, may begin in the high $200,000s, Ostrem said.

In Eastlake Vistas, Del Mar-based Davidson Communities recently opened its four models at Acqua. Prices for the four- and five-bedroom homes start in the high $400,000s.

Newport Beach-based Fieldstone Communities Inc. also opened models recently in BridgePark, where 93 houses are priced from the low $400,000s.

Pent Up Demand

Andrew Murphy, president of the San Diego division of Fieldstone, said the company first built in Eastlake 16 years ago and most of its buyers in BridgePark are from the community.

"They have enough equity to get a pretty pricey place, but there hasn't been a place to move to and keep their kids in the same school," Murphy said.

The fact that many of the newer, higher priced sales have been to people already living in the community has been a surprise to builders, said Ostrem.

Four years ago, builders in Eastlake would not have guessed that local demand for more expensive homes would be there. Since then, people have seen dramatic appreciation in the value of their homes, coupled with historically low interest rates, that has allowed them to buy bigger houses.

The Tour d'Elegance, hosted by the Building Industry Association of San Diego County, will take place in The Woods in July. The event is a public walking tour of five luxury homes that will take place over five weekends in July. It is expected to draw 55,000 visitors to Eastlake.

"I think it's a really important event for South County. Higher end executive housing isn't really associated with the South County," said Kent Aden, executive vice president of the Otay Ranch Co.

The Tour d'Elegance was in the Rancho del Rey community in Chula Vista four years ago and Aden said it was a successful event.

The Otay Ranch Co. is working on plans for a 1,000-acre resort community near Otay Lakes in a later phase of Otay Ranch. Plans include 2,000 high-end homes around a resort.

"If demand continues as it has been for the last four years, and given the lack of land in San Diego, we anticipate continued demand," said Kim Kilkenny, a vice president with the Otay Ranch Co.

Otay Ranch will also have a 300-acre business park in later phases of the community on the southeastern edge of Otay Ranch.

Mike Stepner, director of land use and housing at the San Diego Regional Economic Development Corp., said higher end housing could make Chula Vista and Otay Mesa more attractive to businesses and attract more companies to the South County.

The area also has a lot of land left for industrial development in comparison to the rest of the county, Stepner noted.

"Major companies, when they move out of Downtown and into the suburbs, (go) usually where the CEO wants to live," he said.

Both executive and work force housing need to be part of the entire package that a city presents to companies, Stepner said.

"We're seeing in Chula Vista an influx of professional people," Dye said.

Out of the 71,195 non-military workers living in Chula Vista in 2000, 23,505 were in management, professional and related occupations, according to the U.S. census. Another 12,025 worked in service occupations and 21,233 worked in sales and office jobs. Most of them commute to jobs outside of Chula Vista.

"We see an emerging technology cluster here in Chula Vista," Dye said. "Also, companies from Japan and other locations are wanting to be close to the border."

In June, Hitachi Home Electronics America, a subsidiary of Japanese company Hitachi America Ltd., will open an 85,902-square-foot office, lab and showroom facility in the Eastlake Business Center. The company already has a maquiladora in Tijuana and a warehouse in Otay Mesa.

Last year, DNP Electronics America LLC opened a 90,000-square-foot facility in the business center, where the company will produce screens for rear projection televisions. It is a subsidiary of Tokyo-based Dai Nippon Printing Co. Ltd.

"I think it remains to be seen if CEOs will move down, but there are some great values for them," Aden said.