Failing Law Firm's Partners Vow to Stick Together
Monday, February 10, 2003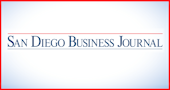 Failing Law Firm's Partners Vow to Stick Together
Brobeck's Money Problems Had Roots in Dot-Com Era
BY RENE'E BEASLEY JONES
Staff Writer
It takes dedication to work for three months without pay.

To cut expenses, Brobeck, Phleger & Harrison LLP's 171 partners knew they would forgo salaries during January, February, and March this year. And they reportedly put up an average of $162,500 each to help save the firm.

It didn't work.

During the last days of January, officials with the San Francisco-based law firm, founded in 1926, announced plans to close. The announcement came a day after merger talks between Brobeck and Philadelphia-based Morgan, Lewis & Bockius broke down.

"News of our demise is greatly exaggerated," said San Diego partner Stephen Korniczky last week.

On Jan. 1, Brobeck promoted Korniczky to lead the local intellectual property group. He's been with the firm three years.

"The bottom line is that our attorneys are committed to our clients, and they're loyal to the team," Korniczky said. "We're prepared to deal with adversity. We're going to stick together. We're going to continue serving our clients and we're going to land on our feet."

As of Feb. 4, Korniczky said 26 law firms had contacted Brobeck's San Diego office about hiring part or most of the local Brobeck team. The San Diego office includes about 80 attorneys.

Also on Feb. 4, the local office laid off 14 staff members, said Nancy Davis, a spokeswoman for Brobeck's San Diego office. Some of the 65 or so remaining staff members volunteered to work for free to help the firm and clients.

"There has been so much hugging going on around here," Davis said. "We hug, and we cry."

The firm's demise surprised the staff and even some partners.

"They thought , even without a merger , there would still be a Brobeck," Davis said.

What Happened

The international firm was a darling of the dot-com boom, profiting tremendously in the late 1990s working with high-tech companies and swelling its ranks to more than 900 attorneys by 2000.

Brobeck's pay scale was among the nation's highest. During 2000, partners earned an average of $1.2 million each. Talented new law school grads started at $125,000 annually.

Richard Warburg, now a partner at one of Foley & Lardner's San Diego offices, worked at Brobeck for 11 months during 2000. Warburg has stayed in touch with Brobeck partners and said some criticized the length of time it took the firm to cut its business and technology group after the tech implosion.

Brobeck focused one-third of its attorneys in the business area, relying heavily on dot-coms and companies going public.

When the dot-com crash happened and the IPO field dried up, Brobeck kept attorneys a long time, Warburg said.

In November 2001, Brobeck offered generous separation packages to associates in its business and technology group who didn't work enough to bill 1,300 hours that year. The firm reportedly targeted 1,950 hours per attorney.

Warburg said the business group dropped from 350 to 170, and those who were left still weren't all that busy.

Even with fewer attorneys, the firm maintained an infrastructure for 900. As time went on, Brobeck's debt reportedly grew to $90 million.

Brobeck partners recently gave up $26 million in personal earnings to restructure that debt. Even so, it didn't make the firm attractive enough for a merger, sources said.

The firm's collapse had been rumored for months. Still Warburg was shocked.

"But I knew it was in the cards by the way the game was being played," he said.

Brobeck has been criticized for not diversifying its practice more and relying too heavily on the high-tech sector.

Warburg has been at Foley during the past two years, which have been poor economic years.

While Brobeck has been shrinking, Foley has grown from 800 to about 1,000 attorneys firmwide because it maintains a diverse attorney and client base, Warburg said.

Fish & Richardson's local office has grown from 28 to 55 attorneys in the past 18 months, said John Gartman, a principal at the firm.

Seven of those have been Brobeck attorneys, and Fish & Richardson is talking to several Brobeck lawyers now, Gartman said.

Clients Respond

"I've been incredibly surprised and appreciative of the support and loyalty we've received from our clients," Korniczky said.

North Carolina-based Bank of America used Brobeck for some of its outside legal counsel. Bank of America is in the process of moving its Brobeck cases to other law firms, a corporate spokeswoman said.

Aaron Gurewitz with Newport Beach-based Roth Capital Partners, an investment banking firm, said Roth used many law firms. Roth will continue its relationship with attorneys who worked at Brobeck, he said.

When law firms collapse, clients who have cases in the pipeline may ask judges for a continuance while they seek new legal counsel. Or clients have the option of staying with their attorneys, who generally find work at other law firms.

"What people don't necessarily realize is that the people who made Brobeck such a successful law firm are still here," Korniczky said. "And they're going to continue doing what they're doing, just under a different name."