Shopping Malls Will Need to Evolve to Ward Off Extinction
Monday, August 4, 2003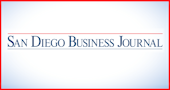 Shopping Malls Will Need to Evolve to Ward Off Extinction
Retail: Luring Customers With High-End Dining, Wal-Marts, Housing
BY LEE ZION
As consumers change, shopping malls will have to change along with them , and do it more quickly.

Scot Turcotte, general manager of Westfield Shoppingtown Parkway in El Cajon, said malls are changing faster than ever in order to survive.

"There's a constant evolution of our shopping centers. And the kind of changes you used to see in 10 years are now happening in three years," he said. "Every one of our centers is really changing daily."

Retailers met July 29 in Del Mar at a seminar sponsored by the International Council of Shopping Centers to discuss the future of retail in San Diego. Sales at shopping centers and strip malls nationwide amounted to $1.23 trillion in 2002, up 9 percent from 2001, according to figures released at the seminar.

Turcotte cited several strategies malls have created to reinvent themselves. In the case of the Parkway Plaza mall, it's looking beyond the traditional department store as an anchor tenant.

Instead, the mall is negotiating to build a Wal-Mart as an additional anchor tenant. The concept would be similar to Mission Valley Center's successful move to bring in a Target on the site of a shuttered Montgomery Ward department store, Turcotte said.

Bringing in a Wal-Mart instead of a more traditional anchor tenant is the sort of rethinking mall operators will have to do in order to survive, he said.

"You're going to see more of that, because customers are time-starved. We have to bring all the stores to one place so you can go to a movie, you can go to a restaurant, you can buy cleaning products for your home, you can buy high fashion, and then you can buy jewelry," Turcotte said.

Another example of such a change is bringing in high-end restaurants, he said.

"Ten years ago, there were no sit-down restaurants in the mall. Now, along with the movie theaters and the night-time business, we're seeing good-quality sit-down restaurants that want to be inside and part of the shopping center," Turcotte said. "That creates energy, that extends the shopping time, and hopefully makes your center more successful."

Anthony Manos, vice president of commercial development for Westfield, cited Westfield Shoppingtown UTC, in the University City area of San Diego, as another example of how malls are reinventing themselves.

In UTC's case, the mall is considering a $100 million project that would bring the total amount of retail space from 1 million to 1.8 million square feet by 2007, he said.

The project would bring in new specialty shops, restaurants and a multi-screen movie theater. These would draw more people to the area and invite them to stay longer, Manos said.

But UTC would also be transformed into a "mixed-use" center. The mall would add 500 residential units, some office space, and a new transit center to make the shopping center a major transportation hub, he said.

The new model for UTC , retail, residential, and office space on the same site , is similar to what Westfield is planning around Los Angeles and San Francisco, Manos said.

"It's the future," he said. "If you put residential adjacent to, or next door, or over the top of, a mall, you can often cut down on the number of cars a family needs. Now one of the people can walk to the retail center and do their shopping, or walk to the office complex across the street."

Manos added that this ties into the San Diego's "Urban Village" concept of urban planning. The city benefits because the mixed-use project will help reduce the number of cars on the road, while the shopping center benefits because more people live nearby, he said.

Manos predicted that living adjacent to the mall would appeal largely to singles, newly married couples, and retirees, each of whom would enjoy the convenience of nearby shopping and entertainment. Families with children would tend to prefer a more traditional suburban lifestyle, he said.