ConVis Lures Corporate Biz With Marketing Campaign
Monday, April 28, 2003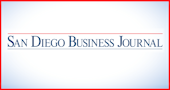 ConVis Lures Corporate Biz With Marketing Campaign
Bureau Targets Last Minute Planners With Meeting Guarantee
BY JOANNE DIBONA
It's no secret that the meetings industry has been hard hit as across the nation corporate America tightens its belt.

Convention and meeting destinations nationwide are facing major challenges as they cope with an ever-changing consumer marketplace and a three-year decline in business travel.

The reasons for the decline are multifold. The meetings market has been negatively impacted by the recession, the events of Sept. 11, and the subsequent war in Iraq, an uneven economic recovery, a declining stock market, and multiple corporate accounting scandals. Consumer confidence is low, weakened by world events, an unstable economy, and high unemployment levels. As a result, corporate America's profit crunch has forced businesses to slash their discretionary spending, especially for travel and entertainment.

The decision on whether or not to attend a convention or meeting is also no longer easy for the company employee. Factors such as time away from the office, time away from home and loved ones and the psychological negatives involved in air travel play a major role in decision-making. Also, lifestyle shifts, including the fact that 62 percent of the nation's mothers now work, also factor into the equation. Business travel is no longer a simple decision.

- Local Campaign Aims To Help Last Minute Planners

Furthermore, a trend toward "last minute" is developing. Organizations are deciding at the last minute whether to have their meeting or not. Meeting planners are dealing with last-minute management decisions, reduced staff and increased workloads. Use of third-party planners continues to rise, filling in the "time poverty" gap experienced by overworked company planners.

With this image of the time-impoverished planner in mind, the San Diego Convention & Visitors Bureau has come up with innovative marketing campaign that targets the overworked and overstressed meeting planners,who may not know from one day to the next whether their companies will hold a meeting out of town or not.

Understandably, meeting planners are more cautious than ever when booking a meeting, since they cannot foresee how economic fluctuations or global events will affect attendance and the number of room nights they will require. They are therefore waiting until the last minute to book space and rooms, in an effort to avoid cancellation fees or other charges that may arise if their situation changes.

Again, ConVis has taken a proactive marketing approach to this problem and has developed a creative offer aimed at sweetening the deal for corporate meeting planners. In cooperation with its members in the hotel and airlines industry, ConVis is reaching out to planners with its new San Diego Hassle-Free Meeting Guarantee.

This plan offers meeting planners flexible terms and conditions, free meeting room rental, group discount airfares with American Airlines and Southwest Airlines, attractive room rates at eighteen convention and conference properties throughout the region, and free daily continental breakfasts or coffee breaks.

As a further incentive to book San Diego, planners are offered prompt service with a four-hour turnaround on space and rate availability as well as a 24-hour turnaround on meeting contracts.

- Getting The Message Out

ConVis is getting the word out by running media spots in target corporate meetings markets in California, Washington, Oregon, Colorado, and Texas, as well as ads in national business publications such as the Wall Street Journal, Forbes, Fortune, Fast Company, INC, Money, and Business Week.

The ad includes a listing of each of the participating San Diego hotels and also an invitation to the meeting planner to call the ConVis 1 (800) number to reach a dedicated ConVis sales contact. A special link on the ConVis Web site at (www.sandiego.org) is another means to reach planners with this assistance.

The ConVis goal is to save meeting planners time and money by taking the hassle out of planning a meeting, even under the worst of global circumstances. Personalized service is also an important factor in sweetening the deal for meeting planners.

When ConVis noticed a significant increase in meeting planners' inquiries for short-term bookings, two staff members were appointed to the position of Express Meetings Representatives to service this growing market. Now, if a corporation or association makes a last-minute inquiry about holding a meeting in San Diego, they receive quick service and an immediate response , which, more than ever before, can greatly influence a planner's decision to bring a meeting to San Diego.

Developing niche markets is always a wise marketing approach, but it becomes even more crucial in a soft economy. ConVis has intensified its marketing efforts in several niche market areas: multicultural meetings and conventions, military meetings and seminars, and sports groups. Each market has a sales manager who stands ready to serve as a direct liaison with the planner, again filling that need for service on a one-to-one basis with the client. In addition to this personal attention, ConVis is stepping up its presence at trade shows targeting these markets while increasing its advertising and direct mail campaigns in this area.

Despite the downturn in business travel nationally, San Diego is still in the position of having many attributes and amenities that attract meeting and convention planners to the region. In addition to its sales staff in San Diego, ConVis also maintains offices in Chicago and Washington D.C.

- Bringing The Business Home

Located in the heart of the convention and meetings market, the ConVis sales team can personally reach out to major corporations and associations located in those areas to solicit their interest in San Diego as a future convention and meetings destination.

So what gives San Diego that competitive edge? While we may take our year-round pleasant climate for granted, planners site the fact that they can book a convention 12 months a year in San Diego as one of the region's distinct advantages. They also mention the availability of a variety of hotels for all budgets, the ease of getting around the destination, and our reputation as a clean and safe city as some of the reasons they choose to hold their meetings here.

Other plus points sited by planners include San Diego's cultural diversity, a supportive arts community, the availability of diverse activities for all age groups, and a community that understands and embraces the visitor industry.

The readers of Meetings & Conventions magazine, in its annual ballot voting, presented the San Diego Convention & Visitors Bureau with the "2002 Gold Service Elite Award" for its demonstrated professionalism and dedication to meeting planners nationwide.

Additionally, ConVis was awarded the official "2002 Planner's Choice Award" given by Successful Meetings Magazine and Meeting News. They queried 60,000 of their readers to select the destinations worldwide that have the finest staff in accommodating the planners that are looking at destinations for hotels, special events, convention services, information on destination management services and the positive attributes of selecting that destination.

Despite the temporary fall off of corporate business travel across the country, San Diego still has what it takes to attract the convention and meeting planner. The job of the savvy marketer is to use all the tools available ,from traditional one-on-one sales calls to the power of Internet marketing , to getting to the right person with the right message.

Once that is achieved, attention to a client's needs, coupled with a speedy response time to his requests, will result in continued convention and meeting business to San Diego.

DiBona is director of communications for the San Diego Convention & Visitors Bureau.