Lilly Deal Buoys Biotech Amylin
Monday, September 30, 2002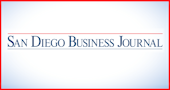 Lilly Deal Buoys Biotech Amylin
BY MARION WEBB
Senior Staff Writer
Amylin Pharmaceuticals Inc. had about a year of funding left when it landed a potential $325 million deal with Eli Lilly & Co. to develop what could become a blockbuster drug.

Shares for the San Diego-based biotech firm Amylin climbed nearly 15 percent to $14.25 on Sept. 20 following news that Indianapolis-based drug giant Lilly will split developmental costs and U.S. profits for Amylin's injectable diabetes drug AC2993.

"The deal is very attractive for both companies," said Fariba Ghodsian, managing director at Roth Capital Markets in Los Angeles. "It brings Amylin a lot of cash, the strength of a partner which is the leading company in the field of diabetes Lilly gets access to a product that seems to be very well positioned to potentially (hit) the market in the next two years."

Under the agreement, Lilly will pay Amylin an initial $80 million and buy $30 million of Amylin's common stock at $18.69 a share.

Additionally, Lilly may pony up some $215 million in milestone payments.

Lilly will be responsible for all marketing costs outside the U.S. and reap 80 percent of AC2993's sales.

In return, Lilly gets access to AC2993, a compound that clearly seems better than a similar one made by Lilly, Ghodsian said.

Lilly stopped developing the compound after seeing disappointing phase II data.

"AC2993 is targeting patients with Type 2 diabetes that are taking oral therapy, but are not achieving adequate blood sugar control and have not yet progressed to insulin-therapy," said Mark Foletta, chief financial officer at Amylin. As such, AC2993 hopes to rival oral drugs, not insulin , at least not yet, he said.

Phase Trials Planned

AC2993 is being tested in three Phase III trials.

Two trials are designed to compare the efficacy of AC2993 to two oral drugs ,metformin and sulfonylureas.

In a third trial, some patients take a combination of the two oral drugs plus AC2993, and others are on oral drugs alone.

Ghodsian speculated that AC2993 combined with metformin is likely to yield the most promising data. Earlier studies combining AC2993 with sulfonylureas showed blood glucose levels dropping too low. But Foletta said given AC2993's mechanism of action, it's very unlikely causing the drop.

AC2993 is very similar to a naturally occurring hormone called glucagon-like peptide-1. The hormone causes the secretion of insulin when glucose levels are too high, or out of control such as in diabetics, but it's inactive when glucose levels are low or normal.

AC2993 also doesn't seem to cause the weight gain associated with diabetes drugs and may even help patients lose weight.

Ghodsian expects phase III results to be published by mid-2003.

She said if the twice-a-day injectable chemical ends up showing clear benefits over the oral drugs, AC2993 looks like blockbuster material.

Amylin is also developing a delayed-release injectable form of AC2993 with another company, Alkermes Inc. in Cambridge, Mass.

"That is a once-a-month formulated injection and could also compete with oral drugs," said Ghodsian. "The question is whether people will prefer taking oral drugs every day or a once-a-month injection."

Foletta wouldn't put a dollar figure on the potential market size for AC2993, but referred to analysts' forecasts of having a $1 billion potential.

Amylin expects to apply for Food and Drug Administration approval of AC2993 by 2004.

Separately, Amylin also has received promising news from U.S. regulators with regards to approval of another diabetes drug, Symlin.

Symlin was originally partnered with Johnson & Johnson, but the drug maker pulled out of a co-promotion deal in 1998 after investing $173 million in drug development.

Amylin hopes to receive final approval by the second half of 2003 and then use some of the new money from Lilly to sell the drug.

Amylin will also help market Lilly's own human growth hormone, benefiting from Lilly's large sales force.

Some 17 million people living in the U.S., the majority of which are adults, have been diagnosed with diabetes, and the number of new cases continues to rise as the population grows older and more obese.