Master Plating to Close Facility in Barrio Logan
Monday, September 23, 2002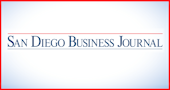 Master Plating to Close Facility in Barrio Logan
A Barrio Logan-area chrome plater will soon leave the neighborhood after months of legal wrangling over pollution.

The county signed an agreement Sept. 12 with Master Plating, requiring the plating facility to shut down completely by Oct. 15. Master Plating must then move out all its equipment, remove all toxic materials, clean and thoroughly decontaminate the facility by Nov. 15, said Nicole Cretelle, a spokeswoman for county Supervisor Greg Cox.

The agreement comes after a May 24 court ruling granting a preliminary injunction against Master Plating as the likely source of hexavalent chromium permeating the air in Barrio Logan. Hexavalent chromium is a potentially toxic pollutant, Cretelle said.

"The agreement is a huge victory for the residents of Barrio Logan," Cox said. "I am delighted the months of hard work by the Air Pollution Control District, the county Department of Environmental Health and county counsel, in partnership with the community and the Environmental Heath Coalition, have paid off with the closure and cleanup."

Max Afcari, owner of Master Plating, said he would shut his doors by the county-imposed deadline. Since the work is seasonal, the shutdown would idle four workers, he said.

Afcari is looking at a new location in the industrial area of Santee. He hopes to reopen in the near future, repairing and polishing metal and parts. The plating work may have to be subcontracted out, he said.

Afcari, who has long maintained that he has been in compliance with environmental regulations, doesn't yet know the cost of the cleanup. However, he added that it shouldn't be too cumbersome, since outside companies who have already looked at the place declared it to be fairly clean already.

Afcari attributed this to the fact that he knew as early as April that he may be forced to shut down. So he conducted his own cleanup work in house over the past six months, he said.