Ford Pulls the Plug on Its Think Line of Electric Cars
Monday, September 9, 2002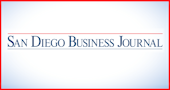 Ford Pulls the Plug on Its Think Line of Electric Cars
Transportation: Local Facility Closes Down; Automaker Shifts Focus
BY LEE ZION
Staff Writer
CARLSBAD , A Carlsbad-based maker of alternative automobiles announced plans to shut down operations here.

Think Motor Group, a division of Dearborn, Mich.-based Ford Motor Co., announced Aug. 30 it is discontinuing sales of its electric-powered small cars. Think, which at its peak had 40 employees, came to Carlsbad in May 2000 to market two low-speed electric vehicles, the golf cart-like Think Neighbor, produced in Detroit, and the miniature, Norwegian-made Think City, which it had planned to release in 2003.

"By year-end 2002, Ford will discontinue production of the Think Neighbor, the battery-electric, low-speed vehicle," said Richard Parry-Jones, a spokesman for Think. "There is limited customer demand for current battery-electric vehicles."

The parent company instead will concentrate instead on hybrid gasoline-electric and fuel-cell vehicles. Most of the employees at the Carlsbad facility have been reassigned to other divisions, said Sara Tatchio, spokeswoman for Think.

A decision on whether to release the Think City has been delayed pending the outcome of a three-month study. However, it is unlikely the City will be released, she said.

Mike Lewis, a spokesman for Pearson Ford on El Cajon Boulevard, said the Neighbor vehicle managed to find a local niche. Mini Cab Co., which uses a fleet of electric cars to transport people through the Downtown area, bought 10 Neighbors just after Labor Day.

About 1,600 Neighbors have sold nationwide. An additional 500 were donated to the National Parks Service, Lewis said.

Also, if Ford does choose to release the City, there is already a waiting list for it, he said.

Work On Alternative Fuels

Lewis is also general manager for the Regional Transportation Center, a Ford-backed project. The center will function as an educational center showcasing alternative-powered vehicles, and also be a sales outlet, he said.

The announcement from Think has not changed the plans for the center. The RTC, under construction along El Cajon Boulevard, had been planned even before Ford announced it was developing the Think vehicles, Lewis said.

The center will continue its work after Think is gone. It will service Think vehicles already on the road, and will sell used Thinks once they become available, he said.

The center will also feature other alternative-fuel powered vehicles, some of which will be made by Ford. The Think Web site, (thinkmobility.com), mentions that a hydrogen-powered sedan, the Ford Focus FCV, will be available in 2004.

Parry-Jones said the next generation of alternative fuel vehicles will offer customers "a no-compromise experience," unlike the current generation of electric cars. The Hybrid Escape, a hybrid gasoline-electric sport-utility vehicle, will be launched in 2003.

The hybrid vehicle draws on the technology the developed while building battery-electric vehicles, and so will the Ford Focus FCV, he said.