Firenze Trattoria's Menu Offers Traditional Italian Fare With Signature Flair
Monday, September 9, 2002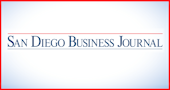 Firenze Trattoria's Menu Offers Traditional Italian Fare With Signature Flair
What's on the Menu
by Jack White
I have a restaurant suggestion this week that is located in one of the most beautiful settings in San Diego County. There is no ocean view and it is tucked away in a remote section of North County.

But, believe me, finding Firenze Trattoria is worth the effort. It is in an upscale shopping area called Village Center on South Rancho Santa Fe Road, just off Encinitas Boulevard.

When you first walk into this restaurant you may feel that you are entering an Italian villa. There is the warmth of a beautiful fireplace and the simple elegance of white tablecloths. Outside is a courtyard patio centered around a fountain. This setting is perfect for lunch or evening dining. Obviously a lot of careful thought has gone into the atmosphere at Firenze Trattoria.

The menu is as enticing as the atmosphere. If you are not afraid to be adventurous in your dining experience, then go for the zuppa di vongole on the antipasti menu. This soup at $14.95, features Manila clams saut & #233;ed with garlic, white wine, oregano, basil, lemon and a touch of red pepper.

This restaurant offers several wonderful homemade soups, or zuppa, and each is served piping hot. My all time favorite is pasta e fagioli, made with white canellini beans, carrots, onion and pasta. It is simmered until it is thick, and it is delicious.

I might also suggest their shrimp bisque, a true classic with onion, garlic, shrimp, cream, cayenne pepper, brandy and just a touch of tomato sauce for color. You won't go wrong with either of these items as you begin an evening of fine dinning.

Chef Italo Peveri has put together a huge array of wonderful Italian meals. There are selections such as scallops del maggiordomo, with jumbo sea scallops wrapped in prosciutto, grilled, then garnished with sweet red onion and served on a bed of baby spinach for $20.95.

Another is salmone di Firenze, smoked salmon saut & #233;ed with shallots, brandy, sun-dried tomatoes and asparagus in a light cream sauce over fettuccini for $21.95.

If you are up for some great pasta, try rigatoni alla vodka e fungi, rigatoni tossed with wild mushrooms, peas, and shallots in a fresh tomato sauce with vodka and a touch of cream. It is Firenze Trattoria's most popular pasta at $14.95. If you prefer risotto, try the risotto al spinachi, fresh spinach and chickpeas saut & #233;ed with garlic, olive oil and fresh herbs, served over risotto Parmesano and topped with garlic. It's $14.95.

Other popular dishes served with fresh vegetables and pasta include salsiccie con peperonata, grilled homemade Italian sausage with bell peppers, red onions and fresh tomato sauce. This is a truly exciting dish at $16.95. Pollo scarpariello, chicken and Italian sausage saut & #233;ed with mushrooms, garlic, olive oil, white wine and fresh lemon juice is another of the truly delightful dinners coming from this kitchen. It's $18.95.

You will not be hurried at this restaurant and the service is very professional. They offer an extensive wine list that includes both Italian and California wines, as well as a full bar. This is a large restaurant and it has a very large banquet room, just off the patio, for private parties and receptions.

This is the kind of dining experience you want to share with friends, so don't be afraid to try this place as a group. If you do, remember to call for reservations, so you won't be disappointed.


Firenze Trattoria

162 South Rancho Santa Fe Road
Encinitas
(760) 944-9000
Hours: Mondays through Saturdays, 11:30 a.m. to 10 p.m.; Sundays, 4:30 to 9 p.m.
Wheelchair access: Easy
Credit cards: All major credit cards accepted, no personal checks
Price range: Entrees range from $14.95 to $28.95
Atmosphere: Elegant indoor or outdoor dining.
Service: Professional wait staff
Reservations suggested


Jack's Restaurant Tidbits

Roger Hedgecock has sold his interest in Roger's on Fifth. The radio talk-show host, a former county supervisor and mayor of San Diego, opened the restaurant 3 & #733; years ago. It quickly turned into a popular meeting place in the Gaslamp District of Downtown San Diego.

Though Hedgecock says he enjoyed being part of San Diego's dining scene, it is now time for him to move on to new business ventures. His partners are buying out his interest and will be changing the name of the establishment.

One of the notable aspects of the restaurant is the cadre of paintings of prominent local political leaders, sports figures, media and businesspeople on the walls of the restaurant. Hedgecock commissioned San Diego artist John Wismont to do the drawings, many of which are also autographed by the subjects themselves. Having enjoyed John's artwork while dining at Roger's on Fifth, I hope it will remain.