McMillin Plans Lottery for Homes At Liberty Station
Monday, September 2, 2002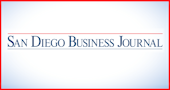 McMillin Plans Lottery for Homes At Liberty Station
BY MANDY JACKSON
Staff Writer
With thousands of prospective buyers interested in the 349 homes in Liberty Station, the developer has arranged a lottery system to establish a priority list of homebuyers.

Corky McMillin Cos. is master developer for Liberty Station, a mixed-use development planned for 235 acres of the former Naval Training Center in Point Loma.

Rick Jarrett, division vice president and sales manager for McMillin New Homes, said the developer studied prices in Downtown San Diego, Point Loma, Mission Hills and Old Town to come up with market rate prices, which range from the high $300,000s to low $700,000s.

"We have 6,500 people on the interest list," Jarrett said. "There are only about 1,200 to 1,500 who actually would buy."

Some people added their names to the interest list just because they wanted to receive McMillin's newsletters about the project. Also, Jarrett said, some people will drop out because they can't afford the prices or because they've lost interest.

McMillin has sent packets to people on the interest list including price ranges for all of the units and a pre-qualification application. Buyers who send in applications postmarked by Oct. 1 will be assigned a number for the lottery, which will take place on Oct. 12 or 19 at a location yet to be determined.

Buyers will be called in the numerical order determined by the lottery to purchase homes in one of the three neighborhoods at Liberty Station.

"Just by the sheer numbers we had to do something and this seemed like the fairest way," Jarrett said.

In a neighborhood called Anchor Cove, McMillin will build 140 two- and three-bedroom attached townhomes priced from the high $300,000s.

In Beacon Point, 129 detached three- and four-bedroom townhomes are priced from the low $600,000s. The 80 three- to five-bedroom single-family detached houses in Admiralty Row are from the low $700,000s.

Model homes for Beacon Point and Admiralty Row will open in November.

Prices Reflect Area

Rick Nesbitt, branch manager for Coldwell Banker Residential's Point Loma office and vice president of the San Diego Association of Realtors, said McMillin's prices appear to be very much in line with home prices in the area. The current average sales price of a single-family home in Point Loma is $740,000, according to Nesbitt.

The attached townhomes are probably on the low side of the pricing for Point Loma. Some townhomes in the area are selling for more than $300,000 and townhomes near the water are selling for more than $1 million, Nesbitt said.

Sales of existing homes in Point Loma are brisk right now, Nesbitt said, because of a low inventory of houses for sale. Homes are spending 30 to 60 days on the market.

In Point Loma, Coldwell Banker is tracking 25 sales per month. "The average listing that is put on the market at a reasonable price (anything under $800,000) sells as soon as you get it," Nesbitt said.

According to San Diego-based MarketPoint Realty Advisors, the weighted average price of a newly constructed home in all of San Diego County was $508,000 at the end of the second quarter of 2002.

Save Our NTC Inc., which has opposed McMillin's redevelopment of NTC, wanted to keep the capacity for 8,800 beds that NTC had for Navy recruits and re-use the facility as a destination for events, according to John McNab, the group's founder and spokesman.

"There's nothing to alleviate the housing crisis," McNab said. He said many of the homes will probably be second homes for wealthy homeowners.

Sweetheart Deal

One of Save Our NTC's biggest points of contention is the land deal between the city and the developer. McMillin will pay $1 for each of the eight parcels that make up Liberty Station. McNab said McMillin is getting priceless land for free.

Save Our NTC has two lawsuits pending against the city regarding the land deal and height limits for the development.

While McMillin is getting the land for $8, Megan Conley, McMillin's spokeswoman for NTC, said the developer will have to spend $100 million on infrastructure improvements, such as paving new streets, installing new sewer lines, and taking out the Navy's old steam heat system.

"I don't know if they understand this was Navy property and it's not up to city code. Our development obligations are to bring that property up to city standards," Conley said.

Under the development agreement between the city and the developer, McMillin can make a 12 percent profit on Liberty Station. Any profit after that is split 50-50 with the city, Conley said.

Liberty Station is in a redevelopment project area and California's redevelopment law requires 15 percent of the housing units to be set aside for low- and middle-income buyers, according to Maureen Ostrye, the NTC project manager for the city's Redevelopment Agency.

If affordable units are not built within the redevelopment area, the city must build 30 percent of the total number of units on another site, Ostrye said. In the case of NTC, that amounts to 255 homes, because the redevelopment area includes 588 military housing units being built by Bethesda, Md.-based Clark Realty Capital on former NTC land to the south of Liberty Station.

Twenty percent of the tax increment , the difference between taxes collected before development and after development , generated by development on the former NTC land is required by state law to go into a fund for low- and moderate-income housing, which the city will use to build the 255 units off site, Ostrye explained.

She said this year is the first year the city will start getting tax increment funds from the property, which is expected to average between $4 million and $5 million per year for the next 35 years.

In addition to housing, Liberty Station will also have a 46-acre waterfront park, shopping, restaurants, 1,000 hotel rooms, a 380,000-square-foot office district, a 500,000-square-foot educational district, and a 28-acre civic, arts and cultural district developed by the NTC Foundation.