Shoppers Raise Cash for Charity With Night at the Mall
Monday, October 28, 2002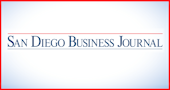 Shoppers Raise Cash for Charity With Night at the Mall
Target Finds New Home in Santee; No. 16 in S.D.
SMALL BUSINESS
by Lee Zion, Staff Writer
Seven retail shopping centers throughout San Diego will hold an annual charity drive that could raise up to $150,000 for area groups.

Westfield Shoppingtowns has held "Westfield Works Wonders" since 1998. In that time, the event has raised more than $630,000 for charities and school groups. Now in its fifth year, this special night of shopping and entertainment returns Nov. 10.

Each year on a Sunday evening in November, San Diego Westfield Shoppingtowns open their doors after regular mall hours for the special event. Customers can enjoy a night of shopping, with discounts, one-time-only store offers, free gift wrapping, refreshments, a coupon for a free Santa photo and live music, said Margaret Stephens, a local spokeswoman for Westfield.

To gain admission to the event, shoppers must first buy tickets. There are about 1,000 local charities, clubs and school groups selling tickets, at $5 each. All of the proceeds go to these groups, which can use them for everything from band trips and uniforms to supplies and scholarship programs, she said.

Stephens added that participation in the event has been "outstanding."

"We're thrilled it has developed into such a phenomenon here in San Diego," Stephens said. "Our charities tell us this is one of their biggest fundraising opportunities of the year. Our shoppers benefit from significant store discounts while enjoying a festive night of entertainment and fun activities," she added.

Each of the seven Westfield Shoppingtowns in the county will participate. For information on purchasing tickets, contact any Westfield Shoppingtown: Horton Plaza, at (619) 238-1596; Mission Valley, at (619) 296-6375; North County, at (760) 489-2332; Parkway, at (619) 579-9932; Plaza Bonita, at (619) 267-2850; Plaza Camino Real, at (760) 729-7927; or UTC, at (858) 546-8858.

- - -

New Target: A Target store opened Oct. 13 in Santee. The store is the 16th in the San Diego area and the 171st in the state.

The store, along Mission Gorge Road, will be 125,000 square feet and will employ about 200 people, said Andrew Vigneau, a spokesman for Target.

- - -

New Books: Santee is also home to a new Barnes & Noble store.

The store opens Oct. 30 at the Santee Trolley Square along Mission Gorge Road. The store will stock about 200,000 books, CDs, DVDs and magazine titles, and will also feature a caf & #233; serving Starbucks coffee.

The 22,500-square-foot store will employ 50 people from the community, said Angela Krohn, spokeswoman for Barnes & Noble.

The new store offers many innovations in book and music retailing, including RedDotNet, a "browse with your ears" system. Customers can listen to up to 200,000 titles in the store simply by passing the CD under a scanner, Krohn said.

Store manager Kathy Ennesser said she expects the Santee location to do well.

"Bookselling is a very local business. Underlying our success is our expertise at tailoring the selection of every store to the community it serves." She said. "We also plan to have an ongoing series of author signings and book discussion groups."

- - -

Not-So-New Books: A store selling used books opened Sept. 25 in Escondido.

The Booksnoop, at 541 Grand Ave., features more than 40,000 books, making it the largest dealer of used hardback books in North County. Store owner Jeff Swift said The Booksnoop is a quaint old-world style store with everything from bargain books to rare, out-of-print and one-of-a-kind volumes.

The Booksnoop features books from many genres, such as history, art, religion, poetry, literature, cooking and recent fiction.

Swift, a retired IBM database administrator, got into the book business because collecting books has been his hobby for many years. Now he hopes others will share that passion.

"(This is) a business that allows me to do what I've always loved," he said. "People really enjoy finding books they read years ago that bring back memories."

The store is open Tuesday through Saturday. For information, call (760) 743-8086.

- - -

Chocolate Here: A specialty chocolatier set up shop last month in Encinitas.

Chuao Chocolatier, in the Lumberyard at 937 S. Coast Highway, uses only Venezuelan chocolate , specifically beans grown in the Chuao region, according to Julie Wright, a spokeswoman for Chuao.

Co-owners Michael and Richard Antonorsi chose Venezuelan chocolate for its quality. The Chuao region grows criollo cacao plants, while most commercial chocolate comes from forastero cacao, Wright said.

Another difference is the high cacao content. The typical American chocolate bar has 15 percent cacao, while Chuao's confections may have as much as 75 percent cacao, Wright said.

The premium bonbons are available for $1 each, $9 for a box of nine, or up to $45 for a box of 50, she said.

Submit tips for this column to lzion@sdbj.com, or call (858) 277-6359, Ext. 112. The deadline for the Nov. 11 issue is Nov. 1.