Telecom Turnaround Unlikely to Show Up Soon
Monday, October 21, 2002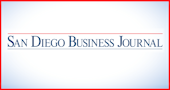 Telecom Turnaround Unlikely to Show Up Soon
Wireless: Ericsson's Local Cuts Typical of Industrywide Woes
BY MIKE ALLEN
Senior Staff Writer
Large and small telecom companies in San Diego are feeling the effects of a global downturn in spending that shows no signs of rebounding any time soon.

Earlier this month, Ericsson, the Swedish wireless manufacturer, announced it was cutting half its research and development staff at its San Diego CDMA Systems unit , about 500 engineers , after deciding to move those functions to Montreal. The reduction will leave Ericsson's local office with about 500 employees, down from 1,250 employees when it acquired the division from Qualcomm Inc. in 1999.

Ericsson is in the middle of slashing about 40,000 employees from its global work force of 100,000 to bring it down to about 60,000 by the end of next year. As of last week, it had 70,000 employees.

Vista-based Palomar Technologies is way down on the telecom food chain, but it's also feeling the impact of massive spending cuts by telecom equipment makers and carriers. The company makes components used in fiber-optic communication networks.

Palomar Technologies Chairman Gary Gist said many of his customers are pulling back from buying equipment, reacting to spending cuts from their customers. As a consequence, his firm's sales have declined by at least 10 percent this year. Palomar has also cut its staff from 230 two years ago to about 150 today.

Gist says while many point to an overcapacity in the telecom industry, he sees a lack of confidence that things will turn around.

"Two months ago, many of my customers said they were going to grow by an average of 10 percent, but I've seen that confidence erode as they slow down on their capital expenditures," he said.

Kevin Carroll, executive director for the AeA, the trade association for the local high-tech industry, said telecom has been in a rut and likely won't bounce back until companies resume spending for equipment.

"Until you see a capital equipment recovery, it's going to continue to be difficult," Carroll said.

Counting Their Fortunes

While there have been job cuts among local firms in telecom, San Diego hasn't seen the massive layoffs that occurred in other regions, he said. Part of the reason is, except for Qualcomm, San Diego isn't home to Fortune 500 firms with large numbers of workers, Carroll said.

Qualcomm, the area's biggest telecom employer, had a total of 6,300 employees, down by 200 workers from October 2001, with the majority working at its headquarters offices in San Diego. In 2000, Qualcomm said it had 7,000 employees locally.

Telecom employment in San Diego hit a peak in 2001 when it had 28,400 workers, according to figures compiled by Alexander Publishing. By early this year, the sector employed about 25,100, but that has certainly decreased since then, said Kelly Cunningham, research director for the San Diego Regional Chamber of Commerce.

Cunningham pointed to the global overcapacity in telecom as the main factor causing many firms to pare their payrolls.

"They built way too much of what was needed," he said. "They had over-optimistic expectations, and they over-produced."

The introduction of new technologies connected to next generation cell phones, and simply replacing worn-out equipment will probably lead to companies resuming capital spending, Cunningham said.

"At some point, the equipment (that's now in use) will have to be replaced," he said. "When they come out with significantly better and faster products, that's when we'll start to see a rebound."

While telecom has been battered, overall high-tech employment in San Diego rose about 5 percent 127,300 this year, compared to last year. The bulk of the new jobs were created by companies in the defense and biotech sectors, Cunningham said.