Condo Developer Buys Downtown Block for $8M
Monday, October 21, 2002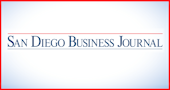 Condo Developer Buys Downtown Block for $8M
Residential Funding Corp. Signs $12.8M Lease
Real Estate
by Mandy Jackson, Staff Writer
High-rise condominium developer, Bosa Development Co. Inc., has purchased the block bounded by Eighth and Ninth avenues and B and C streets in Downtown San Diego for $8 million.

Gale Bucciarelli of Burnham Real Estate Services represented the buyer and the seller, Urban Growth Properties, in the transaction.

Bosa, headquartered in Vancouver, British Columbia, plans to build 450 to 500 condos on the approximately 1.5 acres of land, according to Burnham. While the developer finalizes plans, the site will be used as a parking lot.

Bucciarelli said $8 million is about the going price for a block of land in Downtown these days. The price amounted to about $130 per square foot.

According to Bucciarelli, an owner is asking $14 million for a nearby block. A recent sale of 30,000 square feet of land , half of one of Downtown's blocks , recently sold for $248 per square foot near the Old Spaghetti Factory restaurant, he said.

Bosa's land is east of the Imperial Bank Tower and southeast of Symphony Towers.

- - -

New Building Lease: Residential Funding Corp. has signed a lease for 75 percent of Mesa View Plaza, a 110,994-square-foot office building under construction in Kearny Mesa.

Residential Funding, a Minneapolis-based wholly owned subsidiary of GMAC Financial Services, will occupy 83,692 square feet of Mesa View Plaza with a five-year lease valued at $12.8 million, according to Bethesda, Md.-based CoStar Group.

The building at 9350 Waxie Way, visible from Highway 52 and Interstate 15, is scheduled to be done this month. The anchor tenant expects to move in during the first quarter of 2003, according to CoStar.

Bill Bacon in the San Diego office of CB Richard Ellis and Pete Quinn of the brokerage's Chicago office represented the lessee. Don Mitchell, Rob Merkin and Lisa Gonzales from CB Richard Ellis' San Diego office represented the building's owner, Mesa View Plaza LLC.

- - -

Affordable Opening: Torrey Highlands Apartments, a new 76-unit affordable apartment community in Torrey Highlands, celebrated its grand opening on Oct. 16.

Rents at the property will range from $644 to $896 per month for two- and three-bedroom apartments, instead of the $1,600 rents charged at nearby market rate apartment properties, according to the San Diego Housing Commission.

The commission provided $4.7 million in tax exempt bonds to finance construction of the property, developed by Chelsea Investment Corp. of Solana Beach.

For the $10 million project, Chelsea also received $3.4 million in state tax credits and $975,000 from Solana Beach-based co-developer Pacific Southwest Community Development Corp.

Twenty-three of the units are reserved for families earning half of the area median income, which is $30,050 for a family of four. The rest of the units will rent to families earning 60 percent of the area median income, or $36,060 for a family of four.

- - -

September Home Stats: According to Multiple Listing Service statistics for September compiled by the San Diego Association of Realtors, the median price of a home in San Diego County is $335,000, up from $273,000 a year ago.

The median price of a condominium last month was $250,000, compared to $199,000. For a house, the median was $375,000, up from $305,000.

In September, home sales totaled more than $1 billion, compared to less than $900 million in the same month in 2001. So far this year, sales have totaled $10.5 billion compared to $8.7 billion during the first nine months of 2002.

- - -

Direct Lender: McMillin Mortgage, the lending division of National City-based The Corky McMillin Cos., is now serving as a direct lender for home loans.

In August, the division closed $10 million in loans. McMillin Mortgage, which expanded into the mortgage banking business at the end of last year, has directly funded $32 million in loans so far this year in addition to the $224 million in loans arranged by its mortgage brokerage business.

The monthly goal is $25 million per month in direct lending. The division wants to directly fund 75 percent of the loans closed by McMillin Mortgage this year. Ten more loan officers are expected to be hired by year's end.

Dave Johnston, senior vice president of McMillin Mortgage, said the company became a direct lender in order to close loans faster for its customers.

- - -

Going National: Poway-based Quality Built has named Douglas A. Shipman as its CEO and promoted Elizabeth Michaelis to CFO to work on the national expansion of the construction quality assurance firm.

Shipman was vice president of project management and quality systems project manager for Sunrise Colony Co., a homebuilding company based in Los Angeles.

Quality Built has 72 employees providing construction inspection services to 175 residential and high-rise projects in 15 states.

- - -

Trends 2003: The University of San Diego's Real Estate Institute is preparing for its second annual Commercial Real Estate Conference.

The conference will be held from 8 to 11 a.m. Nov. 6 in the Shiley Theatre and includes a continental breakfast. Speakers will be Jonathan Miller and Andrew Friedman of Lend Lease Real Estate Investments and USD economics professor Alan Gin.

Chris Pascale of CB Richard Ellis in San Diego will moderate a panel made up of Owen Frost, COO of Westcore Industrial Properties LLC; Matt Deline, president of San Diego Hotel Reservations; Malcolm O'Donnell, managing director of CarrAmerica; and Robert Peddicord of Arden Realty.

The registration deadline is Oct. 28. The cost is $95. Go to (http://realestate.sandiego.edu) for more information.

Send residential and commercial real estate news to Jackson via fax at (858) 571-3628 or via e-mail at mjackson@sdbj.com. Call her at (858) 277-6359, Ext. 114.