How to Use Benefits to Retain Key Staff Members
Monday, October 14, 2002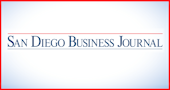 How to Use Benefits to Retain Key Staff Members
Nonqualified Retirement Plans Offer Attractive Option
BY RONALD F. SMITH and PAUL E. HONEYCUTT
Your company has a top notch vice president of sales. She motivates employees and keeps your customers happy. Unfortunately, your competitors have also noticed her and are dangling impressive dollars in front of her to jump ship. What can you do to keep her? One solution might be to reward her with a "nonqualified" retirement plan.

A nonqualified plan is an employer-sponsored plan designed to benefit a select group of highly paid employees. Nonqualified plans have long played second fiddle to better known "qualified" retirement plans , such as pension and profit-sharing plans , which generally require employers to offer benefits to all full-time workers on the same terms.

However, the amount of money employers can contribute to qualified plans is limited and subject to complex regulations that burden employers with high administrative costs. Strict IRS rules govern who is covered, how much can be contributed to the plan for each employee and how much can be paid out upon an employee's retirement or termination.

In response to these limitations, many companies , eager to retain key workers , are setting up nonqualified plans to supplement their employees' existing retirement benefits. Nonqualified plans are subject to far fewer rules than qualified plans and, if properly structured, can include only those employees whom you choose. For instance, two co-owners of a company employing 10 workers could include just themselves if they so desired, thus avoiding the cost of providing retirement benefits to their entire staff.

They can also be used as a "golden handcuff" to make it expensive for a valued employee to join a competitor. For instance, the plan can specify an employee's benefits will be forfeited if she leaves the company before normal retirement age.

- Plans Have Some Disadvantages

Nonqualified plans also have their drawbacks. Since benefits can be limited to a select few employees in a nonqualified plan, employers don't receive a current tax deduction for contributions (as they do with a qualified plan). Deductions are only available to employers when the funds are actually paid to the employee.

Employees can generally avoid taxation until receiving the money, but they can be stuck paying tax on the income , even if they haven't received it , if the plan isn't set up carefully.

Also, employees get no guarantee that the benefits will actually be there when they retire, since a nonqualified plan is essentially an unsecured promise by the employer to make payments at some future date. One way to protect key employees from the risk that their benefits may not get paid in the future due to unexpected events , such as a corporate takeover or a management change-of-heart , is by placing the plan assets in an irrevocable trust, known as a "rabbi trust."

These trusts do not, however, protect plan assets against the claims of general creditors if the employer becomes insolvent.

There are several ways to informally fund nonqualified plans. Some companies simply pay nonqualified benefits out of general corporate assets as they come due.

This approach assumes that future growth of the business will cover the benefit obligations.

Another option is to create an asset reserve for future plan obligations by using corporate-owned life insurance (COLI). Typically, the employer buys a cash value life insurance policy (either whole life or universal life) on the life of the key employee and names itself as beneficiary.

The employer owns the policy and pays all the premiums. Later on, when the employee retires, the company uses the policy's cash value to pay the benefit. If the employee dies, the policy pays a tax-free death benefit to the company.

The primary advantage of funding with COLI is that any cash buildup inside the policy grows on a tax-free basis. COLI, however, gives no protection against the claims of an employer's general creditors, so it won't provide total peace-of-mind for the employee.

Setting up a nonqualified retirement plan for one or more of your top employees may be a cost-effective way to retain your star performers. Consult with a retirement planning expert to consider the various legal and financial issues involved.

Smith and Honeycutt can be reached at the La Jolla offices of Honeycutt, Smith & Associates.