Weighing Retirement Options: How Do You Benefit?
Monday, November 25, 2002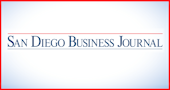 Weighing Retirement Options: How Do You Benefit?
Finding the Right Plan Can Keep Your Business Booming
BY LINDA STIRLING
Special to the Business Journal
The importance of providing a retirement plan for employees has grown over the past several years.

Due to recent political, economic and corporate events, and continued volatility in financial markets, you as a business owner may be asking yourself how you can offer your employees a sound retirement plan that will support them in their retirement years.

The truth of the matter is that a retirement plan is a critical component of a company's benefits package. Retirement plans can help attract and retain qualified employees, give current employees a sense of security and protect retirement assets from the reach of creditors, should you or your company run into financial trouble.

Being a business owner in today's environment, you have several options in offering employees ways to save for their retirement. If you've put off establishing a retirement plan because of cost or complexity, you may find it easier and more cost-effective than you thought.

Choosing the right retirement plan for your business depends on your business and financial goals, the amount of annual plan contributions you and your company can comfortably afford and a number of issues specifically related to your company. Your goal should be a well-designed and properly managed retirement plan that allows you, the business owner, to take advantage of tax benefits while enabling you to make the most of your business assets.

Depending on the circumstances of your business, including number of employees, fluctuation of profits and amount you and your company would be able to contribute each year, there are a number of different types of retirement plans for you to choose from.

- SEP And Savings Incentive Match Plan for Employees

Due to the tax credit created by the Economic Growth and Tax Relief Reconciliation Act of 2001, Savings Incentive Match plans for Employees (Simple) and Simplified Employee Pension (SEP) plans have become even more appealing to small business owners. The nonrefundable tax credit equal to 50 percent of the administrative and retirement education expenses is available to employers with 100 or fewer employees that established a SEP or Simple plan after Dec. 31, 2001.

The credit applies to 50 percent of the first $1,000 of the qualified start-up costs incurred by the plan for each of the first three years of the plan.

Like most retirement plan options, Simple plans give you an incentive to attract and retain qualified employees in a competitive environment while offering employees an inexpensive way to save. This plan gives businesses with 100 or fewer employees an affordable way to offer retirement benefits through employee salary reductions and employer-matching contributions.

The Simple plan can be ideally suited as a start-up retirement savings plan for small employers who do not currently sponsor a retirement plan. Advantages include:

- Eligible employees may contribute up to $7,000 each year through payroll deductions.

- Simple plans are not subject to many of the administrative costs associated with larger retirement plans.

Note that employers must meet certain basic eligibility requirements in order to offer a Simple including having no more than 100 employees who earned at least $5,000 or more of compensation from the employer during the previous calendar year and adopting the Simple plan as the only retirement plan sponsored by the company.

In addition, employers are required to make a matching contribution equal to the amount contributed by employees. Employers can select among a number of different calculation options in order to make the matching contribution.

Understandably some may be reluctant to sponsor a plan because of concerns regarding ongoing financial commitments in a seemingly uncertain economic climate. While there are retirement plans that do require yearly contributions, not all plans do.

One of the most convenient alternatives for sponsoring a retirement plan for employees is the SEP-IRA plan.

A simplified employee pension (SEP) plan may be particularly suitable for a business whose profits vary from year to year. As its name implies, a SEP plan is generally inexpensive to establish and administer.

On an annual basis, employers are not required to contribute, but may contribute on behalf of participants the lesser of 25 percent of each participant's compensation or $40,000 to each participant's SEP/IRA account. Employer contributions are generally tax-deductible.

- What About 401(k) Plans?

The 401(k) plan is one of the most popular types of employee benefit plans, primarily because the plans meet the needs of both employers and employees. You may like them because they offer an extremely popular employee benefit, which helps your business to attract and retain qualified talent while shifting some of the benefit costs to your employees.

Employees like them because they can reduce their taxable income by making salary deferral contributions and they control the investment of their retirement savings. The new tax law has made the 401(k) retirement savings plan even more attractive by increasing contribution limits.

Not only can employees now contribute even more through their 401(k) but you receive many advantages as well, including:

- Low cost. Employer contributions are not required. The plan can be entirely funded by employee salary deferral contributions.

- Increased company loyalty. Because 401(k) plans are popular, offering one may help you attract and retain good employees.

- Higher productivity. A retirement plan can improve morale, leading to higher productivity.

- Optional employer contributions. You may also contribute to the plan, either through employer matching or profit sharing contributions.

- Tax savings. Optional employer matching contributions or profit-sharing contributions can reduce your company's tax liability.

- Lower turnover. A vesting schedule for employer contributions can reduce expensive employee turnover.

- Flexible plan design. It can be designed to meet the precise needs of your company. You may offer such provisions as plan loans, and allow employees to select their own investments.

- Profit-sharing plans. A profit-sharing plan provides for flexible annual employer contributions, allowing you to determine what percentage of each participant's compensation to contribute to the plan each year.

The employer contribution generally can be used as a business tax deduction and is discretionary, meaning that you do not have to make a contribution every year. In addition, when the company is doing well, the employer can maximize their deductible contribution and employees benefit from a higher contribution providing both an incentive for increased productivity and a catalyst for higher morale among employees.

Even if you do not want to formally adopt and sponsor a retirement plan, you can allow your employees to save through a payroll deduction IRA, providing a simple and direct way for eligible employees to contribute to their IRA. This type of employer-managed payroll deduction system is not generally considered an employer-sponsored retirement plan but does provide employees the opportunity to contribute up to $3,000 to their IRA.

Deciding which type of retirement benefit to offer employees is one of the most important decisions you can make in developing a comprehensive business plan. The right type of retirement plan can attract talented employees in a competitive marketplace, reward and retain valued employees and serve as a source of retirement income.

In today's rapidly changing business environment, you as a business owner should regularly review your business plan including retirement savings opportunities for yourself and your employees.

Stirling is a San Diego-based first vice president and a certified financial manager with Merrill Lynch.