North County Hospitals Go To D.C. for New Boss
Monday, November 25, 2002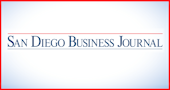 North County Hospitals Go To D.C. for New Boss
BY MARION WEBB
Senior Staff Writer
ESCONDIDO , Palomar Pomerado Health's new chief executive officer said he'll work hard to address the challenges of staffing needs, earthquake safety and rising health care needs at the two-part hospital system in North County.

The board of directors at Palomar Pomerado Health is counting on him to do just that.

The board members for the inland North County hospital district encompassing Escondido's Palomar Medical Center and Poway's Pomerado Hospital on Nov. 18 voted 6-0 to hire 53-year-old Michael Covert.

It ends a six-month nationwide search.

"Mr. Covert has a tremendous background in various types of organizations (private, university and nonprofit hospitals)," said board member Ted Kleiter.

For the past 2 & #733; years, Covert has been president of Washington Hospital Center in Washington, D.C., a 907-bed private teaching hospital. Before that, he was president and CEO of Sarasota Memorial Health Care System in Sarasota, Fla., an 850-bed public hospital for nine years.

He also worked as the CEO of Ohio State University Hospital in Columbus, Ohio, and COO at the St. Francis Regional Medical Center in Wichita, Kan.

Covert said he's dealt with many of the issues facing Palomar Pomerado: rising health care costs, recruiting and retaining medical staff, the high costs of complying with earthquake safety laws and the critical nursing shortage. Covert said his strong points are forming good relationships with medical staff and building administrative teams.

"Good morale" among employees has been lacking recently at the hospitals, according to Palomar Pomerado employees.

Covert's four-year contract calls for an annual salary of $375,000. He is also eligible for an annual bonus worth up to $150,000, provided set goals such as growing clinical programs and financial performances are met.

Covert will get $65,000 to relocate from Maryland and a $10,000 a year car allowance.

Covert plans to start at Palomar Pomerado on Jan. 6 at the earliest.

"My typical day is (12 to 16 hours every day)," Covert said.

At Palomar Pomerado, Covert plans to spend the first three months listening to employees' concerns and implementing operational and strategic plans to improve the organization.

Also on Nov. 18 the board of directors gave their final approval to spend a total of $329 million on a new patient tower at Palomar Medical Center and Pomerado Hospital.

The expansion is needed to meet the state's mandated earthquake-proofing standards and plan for an expected rise of the community's health care needs.

Marcia Jackson, senior vice president of planning, marketing and business development at Palomar Pomerado, projects the 430,000-member North County Inland population to grow by 30 to 50 percent over the next 30 years.

"The expansion is done to meet the growing communities' need for the future," she said.

A total of $266 million is earmarked for the 333-bed Palomar Medical Center's new patient tower. Jackson expects the project to start in 2004 and for the tower to be in place by 2013.

Another $63 million will be spent on a tower at the 199-bed Pomerado Hospital in Poway, as well as to increase the number of beds there.

The hospital system will spend an additional $16.5 million to replace an outdated computer system, Jackson said.

"This brings us into the next generation of information technology for health care," she said.

Jackson liked the board's decision to hire Covert, saying, "He will be a tremendous leader for this organization."