Convention Targets Telecom Industry
Monday, November 25, 2002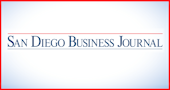 Convention Targets Telecom Industry
Attendees Have a Keen Interest in What's Next For Cell Phone Networks
BY BRAD GRAVES
Staff Writer
Movilnet, a telecom carrier in oil-rich Venezuela, is pumping more data over its airwaves with the commercial introduction of an advanced wireless communications technology.

Half a world away in South Korea, SK Telecom sells the same, big-bandwidth technology to an audience enthusiastic enough to buy handsets at full price.

The technology is the 1x variation of Code Division Multiple Access, or CDMA.

San Diego-based Qualcomm Inc. licenses key aspects of CDMA technology and sells microchips based on that standard.

Next week, people with a financial interest in CDMA will converge in Qualcomm's hometown.

The state of the technology will be the focus of the annual CDMA Americas Congress, set for Dec. 3-5 at the San Diego Convention Center. Organizers said they expect more than 1,000 people at the event. They represent telecom network operators, equipment vendors, content providers and financial institutions.

All have a keen interest in what's next in cell phone networks.

San Diego already has a taste of the future.

Local customers of Verizon Wireless and Sprint PCS, which both use CDMA technology, are familiar with 1x. Verizon calls the service "Express Network" while Sprint markets it as "PCS Vision."

The carriers have been "doing very well with their launch" of 1x, said Perry LaForge, executive director of the CDMA Development Group in Costa Mesa.

He added Verizon is experimenting locally with the next "data optimized" evolution of CDMA (which carries the daunting formal name of CDMA2000 1x EV-DO).

LaForge's CDMA trade group counts 130 million CDMA subscribers worldwide. More than 20 million of those subscribers use CDMA 1x, which at top speed can move data at 144 kilobits per second.

That top speed makes it a third-generation , or 3G , wireless technology, CDMA partisans say. Qualcomm asserts it has reached the 3G plateau with its 1x technology, citing International Telecommunication Union standards.

The company has gone as far as to set up an entire Web site on the subject, 3G Today (www.3gtoday.com).

All this is happening in an environment where a competing standard claims 747 million worldwide customers.

The standard, dominant in Europe, is GSM: Global System for Mobile Communications. The GSM Association trade group provided the user statistics.

LaForge said 99.9 percent of 3G deployments are CDMA, adding the path to 3G technology under CDMA is simple and inexpensive, while the path under GSM is more difficult.

He is quick with CDMA success stories.

In Korea, SK Telecom has 16 million CDMA subscribers, LaForge said, adding that half use the speedy 1x technology.

SK Telecom has reported a 280 percent increase in average revenue per user with its 1x upgrade, according to LaForge.

Customers must buy new handsets to get on to the improved networks, yet LaForge said there is no need for handset subsidies in the Korean market. People reportedly pay full price, or about $300, for handsets.