Brobeck, Phleger Attorney Assists in Bluelight Sale
Monday, November 18, 2002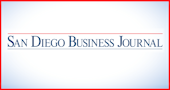 Brobeck, Phleger Attorney Assists in Bluelight Sale
Local Firm Secures a Multimillion-Dollar Win For Homeowners in O.C.
LAW
by Rene'e Beasley Jones, Staff Writer
A U.S. Bankruptcy Court recently approved Kmart Corp.'s sale of its Bluelight.com Internet access unit.

San Diego attorney Jeff Garfinkle, senior counsel at Brobeck, Phleger & Harrison, represented the buyer , United Online Inc. United Online is an Internet service provider that owns NetZero and Juno.

Bluelight.com, Kmart's e-commerce Web site, was valued at about $80 million in 2001.

According to a Reuters report, Microsoft and other companies filed objections to the proposed $8.4 million sale of Bluelight.com to United Online, citing software licensing and tax issues.

The states of Illinois, California and Washington, as well as some of the discount retailer's lenders, filed objections too.

Garfinkle says the Online-Kmart deal is one of 15 bankruptcy acquisition deals he's closed in the past year. With the current economy, he expects this type of work to explode, keeping him busy for another year or so.

- - -

Another Case: San Diego-based Anderson & Kriger recently concluded a 4-year-long battle for 122 Huntington Beach homeowners who will share in awards totaling more than $3.5 million.

Anderson & Kriger is a construction defect law firm. The company represented homeowners whose homes suffered from fogging and leaking windows, cracks in drywall and ceilings and other defects.

"New homeowners are often at the mercy of the builder," Clayton Anderson, senior partner of the firm, said in a press release. "They visit a beautifully decorated model home and see the American dream. How often do they consider the integrity of the structure? They just assume it's sound."

The case, Crawford vs. J.M. Peters (now Capitol Pacific Holdings), was filed in Santa Ana in September 1999.

- - -

New Hires: San Diego-based Wilson Petty Kosmo & Turner LLP hired Robin Assaf Wofford, who specializes in employment, health care and business litigation. Before joining Wilson Petty, Wofford worked at Duckor Spradling & Metzger.

Morrison & Foerster LLP's San Diego office recently added six associates, bringing the total number of attorneys in the local office to 40.

Local additions to MoFo are: John Pacheco, who practices general commercial litigation, transferred from the firm's San Francisco office; Brigham Fordham, who practices civil and commercial litigation, including intellectual property; Dale Buxton, who focuses on patent litigation and prosecution; Laurie Hill, intellectual property; Lara Strauss, an associate in the labor and employment law department; Katherine Parker, who practices civil and commercial litigation including intellectual property; and Karen Zachow, an intellectual property analyst who relocated to San Diego from the firm's Palo Alto office.

Four associate attorneys have joined Gordon & Rees' San Diego office.

They are Truth Fisher, Brett Middleton, Catherine Casper and Amy Darby.

Fisher's specialties include securities litigation, corporate transactions and labor disputes. Middleton's practice focuses on trademark and copyright infringement, securities litigation, business torts and real estate and mortgage lending. Casper is a member of the firm's employment litigation group. And Darby is an associate with the firm's tort practice group, focusing on product liability, vehicular accident claims, premises liability and claims against homeowners and public entities.

- - -

Odds And Ends: Morrison & Foerster's San Diego office earned a 2002 Workplace Excellence Award from the San Diego Society for Human Resource Management. Factors contributing to the win included diversity, employee performance, personnel information management, community outreach and more. MoFo was the only law firm named as a finalist in any category. Randall Kennedy, Harvard Law School professor, award-winning author on racial relations and former law clerk to the late Supreme Court Justice Thurgood Marshall, will speak Nov. 21 at UCSD. Kennedy will deliver a lecture titled "The Greatness of Thurgood Marshall" at 8 p.m. in Mandeville Auditorium. The lecture is free to the public. Brobeck & Phleger has four San Diego partners named to the new Best Lawyers in America listing for 2003-04. They are Craig Andrews, corporate, M & A; and securities; John Benassi, intellectual property; Doug Olson, intellectual property; and Dan Lamb, business litigation. Best Lawyers compiles the referral guide to attorneys, which comes from a peer-review survey.

Send items of interest to Beasley Jones via e-mail at rbeasley@sdbj.com.