Amylin Watches Its R & D; Costs Continue to Rise
Monday, November 4, 2002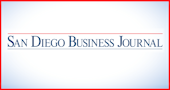 Amylin Watches Its R & D; Costs Continue to Rise
Neurogenetics Secures $10M In Series B Preferred Stock
BIOTECH
by Marion Webb, Senior Staff Writer
Amylin Pharmaceuticals, Inc. said its first nine months of research and development costs jumped to $63.2 million from $37.5 million in 2001 and projected a continued rise in spending through the end of next year.

The San Diego-based biotechnology company said third-quarter R & D; spending jumped to $25.8 million from $14.2 million in the same quarter last year, reflecting costs associated with late-stage testing of its flagship diabetes product Symlin and its second-generation compound AC2993.

Amylin on Oct. 23 withdrew its marketing application in Europe for Symlin after regulatory officials told the company more information is needed for approval.

The company also had setbacks with U.S. regulators for Symlin's approval here.

The U.S. Food and Drug Administration asked Amylin to do additional Symlin tests.

Amylin CFO Mark Foletta said the company expects to submit more data to the FDA during the first quarter of 2003.

As of Sept. 30, Amylin held $180.4 million in cash, cash equivalents and short-term investments. The firm expects fourth-quarter cash spending to rise to slightly more than $30 million.

During that time, company officials will know more on the European situation, which is unclear, Foletta said.

"Anything is possible," Foletta said, commenting on Symlin's application for European marketing approval.

"It's possible we need to do additional clinical work or pursue other strategies (such as seeking limited marketing approval in Europe). We identified certain markets for diabetes product candidates that are more significant in terms of number of people with diabetes and favorable reimbursements."

Company officials plan to meet with European decision-makers in the coming weeks.

Foletta didn't know whether the European committee has similar concerns raised by the FDA's advisory committee, namely severe hyperglycemia and nausea experienced by some Type I diabetes patients during the first four to six weeks of therapy.

In July 2001, the FDA's Endocrinologic and Metabolic Drugs and Advisory Committee voted 8-1 against using Symlin for Type I diabetes and 6-3 against the drug's use for insulin-dependent Type II diabetes.

The panel also voted 8-1 that the trials proved efficacy, but in another 8-1 vote that Symlin didn't appear to be safe.

Final approval will depend on satisfactory results of a 250-person study with Type 1 diabetes and four small pharmacology studies. Last week, Amylin finished enrollment for the first of three on-going Phase III trials for AC2993 for treating Type 2 diabetes.

- - -

Series B Funding: Neurogenetics Inc., a La Jolla-based biopharmaceutical company, said it raised $10 million through a private placement of Series B preferred stock.

The round was led by existing investors Alta Partners, Advent International, GIMV in Belgium, Novartis Venture Fund and S.R. One, Ltd. and new investor Eisai, Co. Ltd. in Japan.

The money will be used to identify small molecule compounds for treating Alzheimer's disease, the company said.

Send biotech news to mwebb@sdbj.com.