Gen-X Homebuyers Want Options, Convenience
Monday, May 27, 2002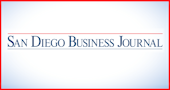 Gen-X Homebuyers Want Options, Convenience
Ability to Customize Entry Level Homes a Strong Draw
BY MANDY JACKSON
Staff Writer

oung, first-time buyers , members of Generation X , are a different breed of homebuyer.

According to local homebuilders, they are savvy buyers who want a lot of choices and need flexibility, not only in terms of customizing their homes but also in financing options.

"In San Diego (County), about 40 percent of our homes go to first-time homebuyers," said Martin Lighterink, president of KB Home in San Diego.

According to a national study conducted last year by Washington, D.C.-based Hanley-Wood, publisher of various trade magazines for the residential and commercial construction industries, Generation X represents 25 percent of all potential homebuying households. The publisher surveyed 8,800 people aged 25 to 34.

"That generation is looking to get into homes quicker. They can see it's better than renting. They see that it's an investment more than before," Lighterink said.

Andrew Murphy, president of Fieldstone Communities Inc.'s San Diego division, said the 35- to 54-year-old age group is still the largest group of buyers, but members of Generation X are just getting into their primary homebuying years.

He said the young buyers expect a lot of choices, but are more conservative in their spending.

For KB Home, the median income of buyers from 25 to 34 years old ranges from $70,000 to $80,000. They are usually two-income families, and don't always have children.

KB Home's prices range from $200,000 in south Riverside County to $700,000 in Scripps Ranch. Its average prices are about $300,000, as in communities in Chula Vista and Oceanside.

- Builders Branch

Out Into Financing

Many builders have their own mortgage company. Financing packages range from traditional loans with 20 percent down payments to government programs.

Federal Housing Administration and Veterans Administration loans, adjustable rate loans, 100 percent financing, and loans requiring only 5 or 10 percent down help people with good incomes but little money saved for a down payment.

Rick Fletcher, vice president of sales and marketing for San Diego-based builder Barratt American Inc., said no matter what their price range is, all first-time buyers are nervous, emotional and unsure when it comes to their financing, often inviting parents and friends along to mortgage meetings for support.

Michelle Jeffrey, an agent at Coldwell Banker Residential, is the youngest real-estate agent in her Vista office at 22 years old.

"Since I am young, I'm attracting younger buyers," Jeffrey said. "They think that you need a lot more money to get into a house than you do. It's unbelievable how many people don't know what they can afford."

According to Jeffrey, first-time homebuyers need a lot more care and handholding, because they don't know what to expect during the homebuying process.

In three different communities, Barratt is seeing two different types of young, first-time buyers, Fletcher said.

Barratt is building Costa del Sol, a development with prices starting in the $400,000-range in Carmel Valley, and Savannah, a development in Orange County priced from the high $200,000 to mid-$300,000 range.

- Young Buyers

Are Sophisticated

Buyers at both communities are young, but sophisticated, Fletcher said.

"As a whole, they're well-educated, working in high-tech and biomed," he said.

They want high-end cabling for their high-speed Internet access, preferring cable or DSL lines.

"Most of their correspondence are via e-mail," he said.

At Montego, a townhome community in Murrieta with homes priced around $175,000, Barratt is seeing a buyer more concerned about their ability to afford a home than the type of Internet connection they'll have.

Walnut-based Shea Homes works with new homebuyers by educating them about the homebuying process, construction period and maintenance of their homes.

Jess Thieme, customer communications manager for Shea Homes San Diego, produced a homebuyer handbook with detailed descriptions and timelines for the loan and construction processes.

Shea Homes has projects in Chula Vista, El Cajon, Scripps Ranch, northern San Diego and Temecula, with home prices ranging from the mid-$200,000 to high-$600,000 range.

- Educating The

New Homebuyer

Thieme also manages Shea University. He meets with groups of homebuyers twice during the construction process , before drywall is hung and after finishes and trims are installed.

"Especially for a new homebuyer, construction is unnerving," Thieme said. When buyers walk through their homes during construction, they may see normal construction practices they don't understand.

Sixty-four percent of Shea's local buyers attend Shea University sessions.

"We're looking for more and more ways to involve them in the process. The more involved they are in the process, the more satisfied they are with the house," Thieme said.

Melissa Tanksley, a 24-year-old homebuyer, purchased a home in Oceanside with her husband from KB Home. Escrow on the house closes at the end of May.

Tanksley said the couple began their house search looking at existing two-bedroom homes on large lots, so they could expand the house over the years. But for a lower price, they found a three-bedroom house from KB Home with a loft that can be converted into a fourth bedroom.

"We wanted to stay under $300,000," she said. "We had the money and buying a home is a good investment. With interest rates so low and the price so good, we decided to buy."

The most difficult part of the homebuying process turned out to be the paperwork required by their original bank lender, Washington Mutual. KB Home's mortgage company required less paperwork. "Being young, we're not used to saving a lot of things , past pay stubs, bank statements," Tanksley said.

Beyond price, the Tanksleys were attracted to the ability to customize their home.

More than any other generation, today's young buyers know what they want when they first approach the sales office, according to John Fenn, director of the KB Home studio where buyers select options from countertops to wiring.

"For entry-level homes, to be able to customize just about every facet of your home is definitely a benefit," Fenn said.

- High-Tech Part

Of The Package

Technology is a key component for Generation X. Many buyers commute to work from their home computer, so they need high-speed Internet access, computer networks and multiple phone lines.

Offering multiple options is a huge portion of KB Home's marketing edge, according to Fenn.

"Options are not an easy business for builders. They have to build it, put the program together and cost it out," he said. "We're constantly working with our consultants on what's trendy now."

Murphy said Fieldstone doesn't begin construction until buyers have chosen nearly all of the finishes for their house. In San Diego County, the builder has homes in the low $300,000 to mid-$500,000 range in Oceanside, Rancho Bernardo and Carlsbad.

From a marketing standpoint, Generation X is a more skeptical group and is more likely to be turned off by traditional images. "I'm not sure that that's going to stay true as that group moves into their 30s," Murphy said.

Marketing isn't significantly different for Generation X, but e-mail and Internet advertising is more effective for that generation of homebuyers.

"They're very technology savvy. If you don't have a Web site and the ability to do business over the phone, you're out of touch," Lighterink said.

San Diego-based CityMark Development tried to design specifically for younger buyers at Doma, a 121-unit condominium project in the Little Italy neighborhood of Downtown San Diego. Prices are from $300,000 to $600,000 and above. So far, 80 units have been sold.

Russ Haley, vice president of CityMark, said about 35 percent of the buyers at Doma are in their mid-20s to mid-30s.

"We were trying to tailor to that buyer in part with the product and in part with the location," Haley said. "We're all young too , in our early to mid-30s. We wanted to design what would be cool to us."

However, Doma has attracted more older buyers than expected. People moving Downtown are looking for a youthful experience, despite their age, Haley said.

CityMark is finding that all of its buyers are interested in customizing their condos. The developer is offering 57 different floor plans for its 121 units. Construction is under way, with the building up to the fourth out of nine floors. Residents are expected to move in between March and May 2003.