Carlsbad Company Stores Helps Needy Women
Monday, May 27, 2002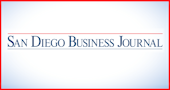 Carlsbad Company Stores Helps Needy Women
SBA, IRS Offer Small Business Tax Help On Free CD-ROM
BUSINESS
by Lee Zion, Staff Writer
The outlet shopping center Carlsbad Company Stores is now working with a charity organization dedicated to lifting women out of homelessness and poverty.

Dress for Success helps low-income women enter the work force. Women are often referred to Dress for Success from government agencies, homeless shelters, domestic violence shelters, immigration services and job training programs, according to information off the nonprofit's Web site.

A typical Dress for Success client will receive one suit for a job interview, and another when she gets the job. The client then gets ongoing support as she continues her career.

Dress For Success relies on donated clothes. Previously, Dress For Success' only drop-off location was in Chula Vista, said Anita Boeker, spokeswoman for Carlsbad Company Stores.

Now, with Carlsbad Company Stores as a drop-off site, clothes can be dropped off in North County as well, she said.

Boeker said this came from an earlier event, when 1,500 clothing items were collected over a single weekend.

"The success of that event made both ourselves and Dress For Success realize the need for a North County location," she said.

- - -

Get Tax Help: Small businesses can get free tax assistance from the U.S. Small Business Administration and the Internal Revenue Service.

The two agencies jointly released a CD-ROM, "The Small Business Resource Guide 2002 , What You Need to Know About Taxes," to help entrepreneurs manage their tax issues. The resource guide has tax information, forms, instructions and information from several government agencies, nonprofit organizations and educational institutions, said Hector Barreto, SBA administrator.

"The SBA is pleased to announce our newest tax resource guide and our continued partnership with the IRS," Barreto said. "We want to ensure that small business owners have access to tax-related information that eases the burden and confusion of tax regulations."

The guide provides other useful information, such as how to prepare a business plan and locating financing for a small business. The disk can be run on virtually any desktop or laptop computer.

The guide also includes a search engine and business tutorials, plus a resource directory and basic tax law training modules, and other features. This free guide is available by visiting the SBA Web site at (www.sba.gov/starting) and selecting "SBA/IRS CD Small Business Resource Guide." The guide is also available by calling (800) U-ASK-SBA or (800) TAX-FORM.

- - -

SBDC Assists Business: The North County Small Business Development Center is sponsoring several events during in June to assist small business.

On June 10, the center will hold a "Buyers & Suppliers Networking Breakfast," which will give North County small business owners a chance to meet with service suppliers, government agencies, purchasing officers and others. Anyone interested in networking with government agencies should attend.

The event begins at 7 a.m. at the El Camino Country Club in Oceanside.

The center will also hold a roundtable for artists June 11. Performing and visual artists, writers and others will meet to discuss marketing, licensing and other concepts, starting at 6:30 p.m. at the SBDC offices.

The SBDC and Acci & #243;n will jointly hold an orientation on the San Diego Microloan program at the SBDC office. The program will begin at 5:30 p.m. June 11. To register or for information, call the Acci & #243;n office at (619) 685-1380.

The SBDC will also hold a course on SBA loans June 18, starting at 9 a.m. at the SBDC office. Space is limited; call to reserve a spot.

The center will also hold a workshop called "Considering a Business" at 9 a.m. June 22, at the MiraCosta College Community Learning Center, 1831 Mission Ave., Oceanside. The session covers things potential entrepreneurs will need to know to set up a business. After the session, participants will be able to meet one-on-one with an SBDC consultant to further explore business ideas.

For information, call (760) 795-8742.

- - -

An Evening Get-Together: Businesses in Encinitas can get together in a networking event jointly sponsored by the Encinitas Chamber of Commerce and Rancho Santa Fe Security Systems.

The event will be held June 11, starting at 5:30 p.m. at the office of Rancho Santa Fe Security Systems, 1991 Village Park Way in Encinitas.

The cost is $5 for chamber members, $10 for nonmembers. For information, call Denise Mueller at (760) 942-0688.

Send tips for this column to lzion@sdbj.com, or call (858) 277-6359, Ext. 112. The deadline for the June 10 issue is May 31.