Proposed Bed Tax Split Draws Strong Response
Monday, May 13, 2002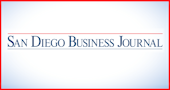 Proposed Bed Tax Split Draws Strong Response
Tourism: Districts Concerned About Hotel Tax Plan
BY TANYA RODRIGUES
Staff Writer

News of a new plan to redistribute San Diego County's hotel taxes generated in the county's unincorporated areas was met with a variety of responses from several stakeholders in the local tourism industry.

County supervisors approved the proposal , which takes away money from districts that generated the funds and gives more money to other districts , with a 4-1 vote on May 7.

The dissenting vote came from Supervisor Bill Horn. He represents the 5th District, which generates three-fourths of the taxes at issue.

Proponents say the new distribution will give more money to programs in other cities that benefit San Diego County tourism as a whole.

The plan was brought to the board by supervisors Ron Roberts of the 1st District and Greg Cox of the 4th District.

The new plan is based on projections of $3.33 million in hotel taxes. Before the money is divided each year, funds are taken out for several organizations whose effect are considered regional.

For 2002-03, $700,000 was pulled for that purpose. Among those groups, the San Diego Convention & Visitors Bureau will receive $250,000, and the San Diego North Convention & Visitors Bureau will receive $200,000.

Other organizations receiving those funds include the San Diego Regional Chamber of Commerce, the San Diego Regional Economic Development Corp., the San Diego Bowl Game Association, the San Diego East Visitors Bureau and the San Diego Film Commission.

The previous plan had Horn's district receiving 28.97 percent of the hotel tax funds.

For the 2001-02 fiscal year, which ends in June, the 5th District's allocation was $761,911.

In the upcoming year's budget, the district is likely to lose $205,911 and $235,000 in the 2003-04 budget.

For the 2002-03 fiscal year, the 5th and 2nd districts will get an additional $50,000 each.

In the previous distribution, the 1st and 4th districts each received 14 percent. Under the new plan, they'll get 20 percent.

Allocating Districts' Funds

Cami Mattson, president and CEO of San Diego North, said all the districts should receive some of the county's hotel tax revenue, but the greater portion should go to districts that generate it.

"There are many people who are trying to produce programs that have no other resources, in like a Borrego or a Fallbrook or other unincorporated areas," Mattson said.

In turn, the money should go to programs that produce visitor spending and hotel taxes, she said. Less money to promote the various areas will be a challenge, especially in the difficult economy , in which the hospitality industry has already been hit hard, she said.

Since the decision has been made, the question is how the supervisors will allocate their districts' funds, Mattson said.

For at least one town in the 5th District, the concern is enough to push an unincorporated town to incorporate.

In Borrego Springs, located 80 miles northeast of San Diego, such sentiments had been stirred in the town during the last decade and have been renewed in recent months.

A sponsor group has been created and has asked a committee to look into what incorporating would take, such as what responsibilities there would be and the costs.

David Leibert, president of the town's chamber of commerce, said efforts are in the elemental stages, but the new hotel-tax distribution gives more motivation than ever.

"From the Borrego Springs Chamber of Commerce point of view, we feel as if we as a community is getting gypped," Leibert said.

In 2000-01, Borrego Springs, which has close to 400 rooms in various resorts, hotels and motels, raised $457,325 in hotel tax revenues and was awarded $131,000 from the funds.

"Basically, we're getting back a third of what we're raising in this town, so obviously now if the redistricting of monies is going to be reducing the amount within the 5th District, well then that makes our battle even that much more difficult," Leibert said.

Concerns Expressed

Leibert's main complaint is often heard in any debate of how hotel taxes are used.

"It's not helping us to go ahead and generate TOT funds, which is really what I think the county should be most interested in," he said, referring to hotel taxes by the acronym to their formal name, transient occupancy taxes.

Of the supervisors, he said, "They should be thinking of this as a business. They should be thinking about this in terms of 'where do we, if we were to invest our TOT funds back in, would we generate even more TOT funds, so we could have some excess TOT money?'"

Dick Thilken, president of Julian Chamber of Commerce for three years, said he's shocked by the change.

"It seems like a big step backward," he said.

As of last week, Thilken said he planned to contact 2nd District Supervisor Dianne Jacob, who represents Julian, and re-examine the chamber's tourism marketing budget.

"Assuming our grant is going to be reduced, we'll have to curtail our marketing activities, which in turn will probably result in producing less TOT money next year," Thilken said. "It could spiral down from there."

Reint Reinders, president and CEO of the San Diego Convention & Visitors Bureau, said he was still looking at how this would affect his organization.

"Certainly, we're very supportive of the whole region," Reinders said. "We're a regionally oriented marketing organization and we will do whatever we can to support Julian, Anza Borrego, or any of the unincorporated areas."