Lure of L.A. May Be Too Great for the Chargers
Monday, May 13, 2002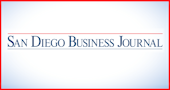 Lure of L.A. May Be Too Great for the Chargers
Application Deadline Nears to Be 'Official' Super Bowl Event
SPORTS
by Mike Allen, Senior Staff Writer
The Chargers decision last week to move their preseason training camp out of UCSD in 2003 to Los Angeles was no surprise to most avid fans and interested parties.

Speculation had circulated for months, and team spokesman Bill Johnston said early last week a deal to move to a sports complex still under construction was all but done.

The reason behind the move appears innocent enough. General Manager John Butler is a proponent putting players into close quarters for an extended time, which fosters better team unity and an edge over the competition when the regular season begins.

But what's on everyone's minds now is whether the move north next preseason for five weeks is a harbinger of a permanent relocation.

Published articles in dailies in L.A. openly state a move to relocate the Chargers to the second-largest television market , the biggest one without an NFL franchise , is all but a done deal.

Denver billionaire Philip Anschutz is developing the $120 million complex in Carson at Cal State Dominguez Hills where the Chargers training camp will be. He's also behind a planned $2.4 billion redevelopment project in Downtown L.A. that includes a new football stadium. The targeted area is in the South Park neighborhood near the Staples Center, which is managed by Anschutz's firm, AEG.

Speculation about the Chargers is fueled by statements from the NFL that it won't be expanding beyond 32 teams anytime soon. That means a team will likely move from its existing city, and many say the Bolts are ready to do just that.

How can that happen when the team signed a 20-year extension on its lease at Qualcomm Stadium in 1995?

That same document that gave taxpayers the ticket guarantee also contains "the loophole," or in legal parlance, a reopener, that permits the team to shop itself after the 2003 season.

That may be triggered by several things, including an offer from another city, and that's apparently on the way if L.A. builds a new football-only stadium.

I asked to speak with Chargers President Dean Spanos to get his thoughts about the rumors, but Johnston said Spanos would rather not say anything at this point.

"There's really nothing to go off right now," Johnston said. "We're trying to let (the possible relocation story) lay low, but there will be a time when it's appropriate to talk.

"Dean has always said, 'The Chargers are San Diego's team and our intentions have always been to stay here and to make sure we keep the Chargers in San Diego,'" Johnston said.

While the Spanoses have strong ties here, they're also astute businessmen and aware of what's going on to the north.

They've also made it clear they aren't enamored with the arrangement at Qualcomm, where they have to share revenues at the city-owned facility.

He won't say it like his father Alex did a few years back, but Dean Spanos sees all those fancy new stadiums built the last few years and wants one as well.

Even though the Chargers negotiated a sweetheart deal with the city, which included the city issuing about $68 million in bonds in 1996 for Qualcomm's upgrade, Spanos realizes that with a new stadium, he'd get a heck of lot more money.

Johnston said the team is now in the bottom quarter in revenue of all NFL teams and falling behind, making it that much tougher to stay competitive.

But again, such talk (about a stadium) is really premature, he says.

What the Chargers apparently want is to get the city to the table and come up with some deal along the same lines as the Padres.

But given what San Diego has been through the last four years with the ballpark, getting the city to spend money for a new football stadium has about the same chance as Ozzy Osborne appearing as a special guest on Pat Robertson's 700 Club.

Has Dean Spanos sat down with Mayor Dick Murphy to talk about the future, Johnston was asked.

"They've talked with each other socially, but I don't know if they've discussed any serious issues," said Johnston.

Die-hard Charger fans have been watching all this and their reaction may soon be felt at the turnstiles, no matter how good the team's draft looks and its prospects seem under new coach Marty Schottenheimer.

It's tough to get excited about a team that may not be here in two years.

- - -

Sanctioning For The Super Bowl: Ever wonder what it takes to become an "official sanctioned Super Bowl event?"

For openers, it's $100 for the application fee if done by Aug. 31, and $250 for applications sent between Sept. 1 and Oct. 1. After that, forget about getting the NFL's seal of approval.

"For the last Super Bowl here in 1998, we had 27 officially sanctioned events," said Ky Snyder, president of the San Diego Super Bowl Host Committee. The events ranged from the Taste of the NFL, a huge party held at the Town & Country Hotel, to much smaller promotional events held at various shopping malls, he said.

If the local event measures up to snuff as determined by the host committee and, finally by the NFL, it will be included in the committee's Super Guide, with a distribution of 200,000, and can make use of the official host committee logo.

Snyder said many organizations use the connection to the event to gain much greater exposure for their cause.

"The visibility goes up because it has a tie-in to the greatest sporting event in the world," he said.

- - -

Local Teams Drawing Well: There's more than pro baseball in San Diego during the summer, and the other local franchises are attracting record numbers.

The Spirit, the women's pro soccer team competing in the WUSA, drew a record 6,311 for its May 5 game against the Washington Freedom at Torero Stadium, which holds a little more than 7,000.

The San Diego Riptide, which competes in the new afl2, or arena football league2, said it is averaging about 7,600 fans over three home games at the Sports Arena.

The team said that puts it in second among the 34 teams in the league in attendance, behind only the Louisville Fire.

The Riptide was 2-3 after five games, in second place in its division, but is first in scoring averaging 53 points per game.

Send sports business news to mallen@sdbj.com.