Wireless Operators Face Competition In Marketplace
Monday, May 6, 2002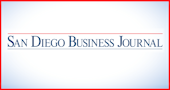 Wireless Operators Face Competition In Marketplace
Third-Generation Services Advancing With Evolved Platforms
BY DAWN GOETTER
Special to the Business Journal
Ever since the inception of cellular networks in the early 1980s, mobile technology has rapidly evolved.

First generation analog wireless systems were replaced by second generation, or 2G, digital technologies in the 1990s that delivered significant improvements in capacity, voice quality and spectral efficiency.

Most importantly, 2G digital technologies laid the foundation for the value-added services, including data, that will continue to be enhanced into the future. And now we are entering the third generation, known as 3G, era that promises further improved network capacity, high-speed packet data, simultaneous data and voice and real-time multimedia services.

Benefits to the end-users from 3G essentially translate to availability of a full suite of innovative services such as mobile access to intranets or the Internet, videoconferencing, and sending and receiving high quality images. 3G terminals and devices will provide the user interface for experiencing these enhanced services.

- Competition Behind

Drive for 3G Services

The real driver behind 3G services and applications, however, are the networks that deliver them to the devices. CDMA2000, WCDMA and EDGE are the three technologies that have been approved by the International Telecommunications Union for 3G.

The goals of most operators upgrading to 3G are to capture new revenues, upgrade to 3G services cost-effectively and maintain a competitive edge in a market that is fast-changing and increasingly complex. All around the world, customer expectations are high and technical requirements to meet those expectations are growing rapidly.

It is essential that vendors work closely with operators to understand the opportunities and challenges 3G presents.

The rapid evolution of wireless technology has meant significant challenges for operators to always offer the latest technology. End-user demands for innovative and advanced services, and the highly competitive nature of the wireless services business puts tremendous pressure on operators to increase revenue generation and control costs.

Finding a network solution that is flexible, robust and powerful enough to cope with new technological advancements creates a solid foundation for success. CDMA2000 offers one such solution for mobile operators , especially those with 2G networks based on cdmaOne or TDMA.

When introducing 3G capabilities, new requirements are placed on the network; increased amounts of information need to be processed at much faster speeds, requiring more processing power and wider bandwidth from the delivering platform. At the same time, voice traffic is increasing, resulting in the need for greater capacity to handle voice and data traffic.

Some vendors have taken the approach to upgrade 2G CDMA platforms to support CDMA2000 1X services. This involves adding additional hardware components to the radio network, along with other upgrades. While this approach allows the vendor to offer CDMA2000 1X on the 2G platform, evidence suggests that these upgraded platforms will not meet the requirements of further evolution within CDMA2000, and beyond to all Internet protocol, known as All-IP.

- Platform Design

For Next Phase

To avoid this limitation for 3G evolution, innovators have chosen a different, future-proof approach by developing a platform that meets all 3G technology requirements and evolution to All-IP. By implementing the 3G platform at CDMA2000 1X, operators are ensured investment protection as well as a smooth migration to the next phases of CDMA2000 1X, and beyond to All-IP.

To implement this approach for the CDMA2000 product line, the Cello Packet Platform, a true 3G global platform, was utilized for both the CDMA2000 radio access network and packet data network. Products built on CPP are compact, leading to less power consumption, minimized equipment site preparation work, reduced site leasing cost, and flexible deployment options, ultimately resulting in significant OPEX savings for operators.

In addition to all the intrinsic benefits, this single effective platform supports multiple applications across different technologies and their future evolution paths. Furthermore, CPP is utilized to support different network elements within each system.

The synergy generated in both these aspects creates numerous benefits for operators, such as: co-location of multiple network elements; reduction of training; reduction of spares; simplified operation and maintenance; and service transparency.

The need to capture new revenues, cost-effectively upgrade to 3G and maintain a competitive edge in a fast-changing environment , these are the challenges a wireless operator faces in today's marketplace. In the coming months and years many more operators, new and established, will be installing or upgrading equipment in order to offer new services as part of the race to deliver better services to wireless customers. Operators across the globe have already begun this process , some installing new WCDMA systems, others upgrading to GPRS and soon EDGE, while still others migrating to CDMA2000. The race to 3G is well under way.

Goetter is director of marketing communications and public relations for Ericsson.