Northrop's New Fire Scout Poised for Flight Tests
Monday, May 6, 2002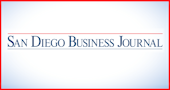 Northrop's New Fire Scout Poised for Flight Tests
Navy Focusing on Command Software Development
BY BRAD GRAVES
Staff Writer
The Navy is not entirely sold on the Fire Scout, an unmanned, helicopter-like drone under development in San Diego.

Yet both the service and the drone's builder , Northrop Grumman Corp.'s Integrated Systems Sector , are not letting the program go gently into the night.

Northrop Grumman announced last week that it had moved a new prototype of the Fire Scout from Rancho Bernardo to the Naval Air Warfare Center test range at China Lake.

The prototype will make its first flight later this spring.

It is not the first Fire Scout to take to the air. A prototype that requires a pilot is flying. An unmanned prototype crashed in the fall of 2000.

With the new drone poised for flight, the Fire Scout "has moved closer to demonstrating its role as a force multiplier for the Navy and Marine Corps forces ashore," Northrop Grumman said in a prepared statement.

A Navy spokeswoman said last week that the program is continuing as a means to develop certain technology , specifically command and control software for a family of unmanned aerial vehicles.

"We do not intend to go forward with full-rate production," the spokeswoman said. Full-rate production is the main production phase of a defense contract.

The Fire Scout was envisioned as a spy craft that can help mark targets. The 2,550-pound vehicle can fly as high as 20,000 feet and can stay in the air six hours.

The drone is formally known as the RQ-8A vertical takeoff and landing tactical unmanned aerial vehicle.

Northrop Grumman won a $93.7 million engineering and manufacturing development contract for Fire Scout in February 2000. In May 2001, Fire Scout moved into low-rate initial production with a $14.2 million contract award from the Naval Air Systems Command.

Work on development, testing and engineering will continue until the beginning of 2004, said a Northrop Grumman spokesman.

The first of three production models is being built right now in Rancho Bernardo, said the spokesman. There are also two engineering vehicles.

The Fire Scout system includes three vehicles and two ground stations.

San Diego is a nerve center for unmanned aerial vehicles. Northrop Grumman designs its Global Hawk here. General Atomics Aeronautical Systems Inc. builds its Predator here.

While leaning away from the Fire Scout, the Navy is buying two jet-powered Global Hawks, according to a Navy spokesman.

Fire Scout, like Global Hawk, is an autonomous vehicle, which can be programmed then left alone.

The draft 2003 Pentagon budget sets aside $1 billion for unmanned vehicles.