McMillin Ready to Set Sail on Liberty Station
Monday, May 6, 2002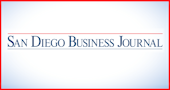 McMillin Ready to Set Sail on Liberty Station
Construction: $500M Project Is Targeted for 2007 Completion Date
BY MANDY JACKSON
Staff Writer
Nine years after it was announced the Naval Training Center in San Diego would close, signs of its new life as Liberty Station are starting to appear.

National City-based the Corky McMillin Cos., the project's master developer, began demolishing buildings on the 360 acres at the former Navy installation in the fall. Late last week the developer prepared for construction of new roads and other site improvements.

Walter Heiberg, senior vice president of McMillin Land Development, said all the contractors, subcontractors and special trades are signed up and waiting to begin. Construction of the entire $500 million project is expected to last until mid-2007.

Heiberg said Liberty Station is nearly fully approved and is fully financed.

"The work and anguish that got us to this point is over," he said.

After five years of planning by the city, Navy and community groups, the city chose McMillin to implement the plans in 1999.

Liberty Station will have 380,000 square feet of office space, 150,000 square feet of retail and restaurants, and 470,000 square feet of small offices, shops, educational uses and fitness centers in NTC's existing buildings. Also planned are 350 homes, 1,000 hotel rooms, a 28-acre civic and arts district, and 125 acres of parks and open space.

McMillin gets 170 leads on prospective office and retail tenants and service providers each week from the signs it has posted around the perimeter of the property, said Megan Conley, director of communications for Liberty Station.

A total of 54 buildings constructed between 1922 and 1949 to house and administer to thousands of raw Navy recruits will be preserved. One of the city's conditions for allowing McMillin to develop Liberty Station was that it had to establish the NTC Foundation, which is responsible for the renovation of 22 of the buildings.

Temporarily named the Civic Arts and Culture Center, the 300,000 square feet of buildings may include nonprofit office space, art galleries and museums.

McMillin is responsible for reuse of the other 32 historic buildings , about 400,000 square feet in all. They will be used for retail, restaurants and small office buildings. San Diego-based architect Milford Wayne Donaldson developed the guidelines for maintaining the historic buildings.

A 650-room hotel on the airport side of the boat channel primarily will cater to business travelers and will have conference room space. A 350-room hotel on the mainside of NTC will be focused on families and tourists.

Hotel Developers Wanted

Hotel operators have not been selected but McMillin is in negotiations with several developers.

"After Sept. 11, interest waned, but it's picking back up again," Conley said.

Construction of three new office buildings will begin this summer. Seven new office buildings will ultimately be built.

Don Mitchell, first vice president at CB Richard Ellis in San Diego, is marketing the office space along with Bret Gossett and Rick Sparks. Jon Bilger and Mike Moser are marketing the retail space.

"With just project signage exposure and some select cold-calling, we've had pretty good interest," Mitchell said.

Most inquiries have been for 1,500- to 15,000-square-foot spaces from service-oriented businesses, such as realtors, escrow companies, engineers and architects. Office rents will be $1.85 per square foot per month.

"Government contracting companies associated with SPAWAR (the Space and Naval Warfare Systems Command) are absolutely interested in being there," Mitchell said.

Residential development can only be on the south end of the property, otherwise houses would be in the Lindbergh Field flight path.

Currently, 588 units of Navy housing are under construction to the south of Liberty Station. Bethesda, Md.-based Clark Realty Capital is building the new Navy and Marine housing.

McMillin's model home construction will begin in early June and models will open in October.

In all, Liberty Station will have 140 townhomes, 129 detached rowhomes and 80 detached houses.

Sales prices haven't been determined, but buyers are expected to begin moving in during the first quarter of 2003. So far, 4,000 people are on the interest list to buy houses.

McMillin is probably best-known for its master-planned communities, large housing developments such as Lomas Verdes within Otay Ranch in Chula Vista and Scripps Ranch Villages in San Diego.

"I don't think you'd think of anybody typically that would do this. We're a good mixed-use, master-planned developer , this is just more compact," Heiberg said.

McMillin is one of many builders in the 5,300-acre Otay Ranch.

McMillin is responsible for funding $14.7 million worth of improvements for a 46-acre waterfront park connecting Camp Nimitz to Spanish Landing Park. The developer and the city's parks and recreation department are still seeking approval from the California Coastal Commission for the park plans.

The nine-hole golf course at Rosecrans and Lytton Street will remain on its site near NTC's main entrance.