Banks Note Problem Loans Continue Upward Trend
Monday, May 6, 2002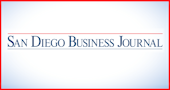 Banks Note Problem Loans Continue Upward Trend
Businesses Like Wells Fargo's New Online CEO
FINANCE
by Mike Allen, Senior Staff Writer
Reflecting the general economic slowdown, more banks are reporting both higher amounts of problem loans and charge-offs.

According to Weiss Ratings, a Palm Beach, Fla.-based financial adviser, net charge-offs last year nationally grew by 55 percent to a record $38.8 billion.

That figure surpassed the previous record for charge-offs of $37.7 billion set a decade earlier in 1991 at the height of the savings and loan crisis.

Nonperforming loans are also on the rise. As of last year, the amount of loans classified as nonperforming was $62.5 billion, up 28 percent from the prior year, Weiss Ratings said.

Locally, several banks have reported an increase in problem loans and charge-offs.

Perhaps the worst case on total charge-offs was by First National Bank, which recently agreed to be sold to First Community Bancorp based in Rancho Santa Fe.

First National reported charge-offs of $7 million as of Dec. 31. It also reported non-accrual loans, those not paying any interest or principal, at $13.6 million, meaning there will likely be more problems to be charged off.

Community National Bank, now based in Escondido, had a nice first quarter, reporting net income of $590,000 compared to a net profit of $302,000 for the same period in 2001.

The bank, formerly Fallbrook National, is growing in size and adding new branches as well as getting used to its new headquarters office.

But not all the results are rosy.

At March 31, the bank held $5.4 million in nonperforming assets, which included $3.5 million in problem loans and $1.9 million in repossessed assets. As a percentage of total assets, the nonperformers totaled 1.34 percent.

That's nearly the same amount in problem assets as last December, when it had $5.1 million.

CEO Tom Swanson said the number may be deceptive because the bank is aggressive in identifying possible problems, and some of those in the problem category are actually still paying off on time.

"We place loans on non-accrual before they become 90 days delinquent in order to maintain a conservative balance sheet," Swanson said.

Of the problem loans, those delinquent by more than 90 days totaled $1.3 million. The good news is that most of those loans, everything except $237,000, are guaranteed by the Small Business Administration.

The nonperforming portfolio also included $1.9 million in repossessed assets. No, it's not a house, but a turbo-prop airplane.

"The borrower (a developer) got into a liquidity problem and couldn't make payments so we had to take it back," Swanson said. Community National has about 9 percent of its loan portfolio on planes, with the average loan about $300,000. This was the first one that defaulted.

- - -

BofI Raises $20 Million: BofI Holding Inc., parent of Bank of Internet USA in San Diego, said it plans to raise $20 million in a private placement with a minimum buy-in of 700 units or $25,200. The unit price of $36 includes three shares of common stock and a warrant for one common share. The bank plans to use the capital to continue its expansion.

BofI reported its second consecutive quarter of profitability in its first quarter ended March 31. It earned $550,000 compared to a net loss of $220,000 in the same period a year earlier. The bank, which is really an S & L;, opened July 4, 2000. Total assets at the thrift that has a single office and does practically all its business online was $216 million.

- - -

Wells Enrolls Customers: Wells Fargo & Co. said it has successfully enrolled more than a third of its commercial banking customers, or some 13,000 clients, on its commercial electronic office, the Internet portal it introduced about two years ago.

The online portal called CEO provides a single point of entry for wholesale services such as online procurement, trust and investment and cash management services.

Among local users of CEO is Carlsbad-based Jazzercise.

- - -

Palomar Hits Record: Palomar Community Bank, a wholly owned subsidiary of Redlands-based Centennial First Financial Services, reported record net income of $226,000 for its first quarter, compared to net income of $61,000 for the same period in 2001.

Total loans rose 7.4 percent to $58 million over the year, while deposits grew by $1 million to $70 million.

Total assets reached $91 million, or 12 percent better than the previous year's first quarter.

The bank's parent also owns Redlands Centennial Bank and is traded on the over-the-counter bulletin board.

- - -

Cuyamaca's Earnings Spike: Santee-based Cuyamaca Bank saw its net income nearly double, rising 81 percent to $123,000 compared to $68,000 for the like period in 2001.

The bank reported net interest margin of 5.56 percent for the quarter, and 73 percent loan to deposit ratio, two areas that CEO Bruce Ives said are key to even better results.

The bank has offices in Santee, La Mesa and El Cajon and plans to open a fourth in Encinitas during the second quarter.

- - -

Temecula Valley Profits Rise: Temecula Valley Bank, with five full-service offices, said its net income for the first quarter was $629,549, up 15 percent from the same period in 2001.

Assets for the bank grew 51 percent to $206.6 million, while total loans increased 71 percent to $180.8 million.

To accommodate its rapid expansion, the bank did a $4 million capital stock offering last year that boosted its Tier 1 capital from 7.3 percent to 7.96 percent as of March 31.

- - -

SDC Credit Union Grows: San Diego County Credit Union opened two new branches recently in Pacific Beach and Point Loma, which brings its total to 19. The credit union is the largest credit union in the county with more than $1.7 billion in assets.

Close behind is Mission Federal Credit Union with about $1.2 billion in assets and North Island Financial Credit Union with $1.1 billion.

- - -

ACC Has It Their Way: American Commercial Capital, a division of Wells Fargo Capital Markets Group and based in Carlsbad, reported its largest loan of the year so far of $25.8 million to Nath Cos., Inc., based in Minneapolis. The firm is a franchiser of about 100 Burger King restaurants in six states, primarily in the Midwest.

ACC specializes in providing financing to fast-food restaurants, convenience stores and truck stops and has 30 employees.

- - -

Northern Trust Makes List: Northern Trust, which is headquartered in Chicago and has two offices in San Diego, was named as one of the 100 Best Corporate Citizens by Business Ethics magazine. The criteria used in the ranking were a synthesis of seven measures, reflecting quality of service to various stakeholder groups.

Send finance news to mallen@sdbj.com.