Acquisition Puts Bank Over $1B
Monday, May 6, 2002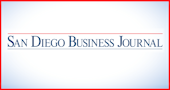 Acquisition Puts Bank Over $1B
BY MIKE ALLEN
Senior Staff Writer

First National Bank agreed to be acquired last week, but its name and franchise will continue, at least for a while.

First Community Bancorp, the publicly traded bank holding company based in Rancho Santa Fe, said last week it signed a definitive agreement to purchase the 21-year-old bank for about $242 million, or 2.76 times book value.

After the acquisition, First Community will merge its Rancho Santa Fe National Bank subsidiary, with $500 million in assets, into First National Bank, which has $714 million in assets, and operate the $1.2 billion subsidiary with 15 offices as First National Bank.

First Community President and CEO Matt Wagner said the purchase is the culmination of talks that began last year.

"This gives us a $1 billion franchise in San Diego County and no one else has that," Wagner said. "Their footprint fit very nicely with us."

Once it passes regulatory muster, the First National acquisition should be completed in the third quarter. It is the fourth in 2002 for First Community.

Earlier this year, it completed the purchase of Pacific Western National Bank in Los Angeles, and Capital Bank of North County about a month ago. Last month it reached a definitive agreement to buy Upland Bank with some $180 million in assets. When the latest acquisitions are completed, First Community Bancorp will have total assets of about $2.1 billion.

Last year, the holding company, which has made its headquarters in Rancho Santa Fe since it acquired Rancho Santa Fe National Bank, made two bank acquisitions.

First Community's other bank subsidiary, Pacific Western Bank, includes four banks in the Los Angeles area: First Professional Bank, First Charter Bank, Pacific Western National Bank and First Community Bank of the Desert.

Tom Swanson, CEO for Community National Bank in Escondido, said he wasn't surprised by the most recent deal.

"They've been very aggressive in putting together acquisitions. That's what (First Community Chairman John) Eggemeyer does. He's certainly building a larger organization, which will probably someday be sold," Swanson said.

Swanson and other bankers referred to Eggemeyer's former banking operation, Western Bancorp, which was assembled over some four years in Orange and Los Angeles counties and sold to U.S. Bank for $958 million , 4.4 times book value in 1999.

Wagner said it's not the company's strategy to simply buy up banks, merge them, then sell off to a bigger bank. If the company's stock continues to rise and shareholders are satisfied, management may continue to run the banks forever, he said.

The price First Community paid surprised a few bankers, since it was higher than the 2.16 multiple of book it paid for well-regarded Capital Bank of North County. Wagner said the primary driver wasn't book value, but the future earnings that First National should generate.

The deal calls for First National shareholders to receive either $10 or .5008 share of First Community Bancorp common stock, with no more than 45 percent of the total price coming in stock, and 55 percent in cash.

First National President and CEO Dan Mathis said the deal is the culmination of talks that started last summer, then halted, and resumed again about a month ago.

It also represents a successful implementation of a strategy the bank's board formed last year in reaction to heavy losses and increased amounts of problem loans.

"The fact is this bank lost a lot of money and had a lot of problem loans, and its costs were too high," said Mathis, who replaced Leon Reinhart as CEO last November.

Last year, First National reported a net loss of $4.8 million compared to a net profit of $1.17 million the previous year. It had $13.6 million in nonperforming assets and charged off $7 million in bad loans compared to charging off $7.4 million the previous year.

Mathis said contrary to what some believe, it isn't the bank's cross-border business in Mexico that got it in trouble. He laid blame for much of the bank's current problems to syndicating, or buying smaller parts of larger loans made by larger banks.

During the late 1990s, the bank wanted to grow its profits faster, and syndicating was a way to accomplish that, he said.

Unfortunately, many of those loans were to borrowers outside San Diego that went bad. Mathis said most of the syndications have been sold.

As with most consolidations, there will be some job cuts, but not that many since First National's offices and market area in the central and south areas of the county don't overlap with the market of Rancho Santa Fe National's, Mathis said.

The bank has 222 employees in seven offices, down by 45 employees and two offices since a cuts took place last year.

Mathis declined to speculate whether he or current Rancho Santa Fe CEO Don Schempp would head First National. Wagner also declined comment, though Schempp referred a phone call to Wagner.

First National has had a roller-coaster history for much of its existence. It grew quickly in the 1980s, then like lots of other lenders, it got into trouble in the early 1990s with higher levels of bad loans and several regulatory orders requiring it to boost its capital. Last year its board raised $8 million in capital to satisfy a regulatory agreement and accommodate its rapid growth.

Most bankers speculated First Community and its boss Eggemeyer likely has an exit strategy that entails holding onto the franchise for about four years and then selling it.

Robert Horsman, president of San Diego National Bank, which has $1.7 billion in assets, said retaining the First National name is a good move by First Community. Horsman isn't worried about the competition from a larger and healthier First National.

"Their maximum loan amount doesn't reach our loan limit, which is about $120 million," Horsman said. San Diego National has higher limits because it is a subsidiary of First Bank of Oak Park, Ill.

Wagner said First National's limit would be about $10 million.

News of the deal pushed up the price of First National's stock, which is traded over the counter, from $5.90 to $10.80 as of May 1. First Community closed at $25.90 on Nasdaq the same day.

Most of First National's shares are held by Mexican nationals who were on the bank's advisory board, but not on its board of directors.