Builders, Owners Battle Over Construction Defects
Monday, March 25, 2002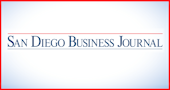 Builders, Owners Battle Over Construction Defects
Litigation Fallout Results in Increased Insurance Rates
BY MANDY JACKSON
Staff Writer
The cost of construction defect litigation contributes to higher home prices and construction of fewer condos, according to homebuilders and the attorneys who defend them.

However, attorneys representing homeowners in these multi-year cases say the lawsuits would go away if builders built better homes.

"The argument that lawyers are fomenting litigation and it is causing the cost of housing to go up is untrue," said Mark Raftery, an attorney at La Mesa-based law firm Anderson & Kriger, which specializes in construction defect litigation and representation of homeowners associations.

"If there are no problems in houses, homeowners do not have an incentive to file cases," Raftery said.

Anderson & Kriger is representing homeowners living in the Santee neighborhood of Prospect Hills in a lawsuit against the local developer, Prospect Hills II LLC, and builder, M. Grant Construction Inc.

The case is pending before Judge Kevin A. Enright in San Diego Superior Court. It is set to go to trial in the summer of 2003.

Raftery said the case started with five homeowners and has since grown to 19.

Bruce Lorber, managing partner at Lorber Greenfield Blick & Beddoe, said, "There's definitely an interest on the part of the building industry to build better homes. Also, there's an interest from builders to take care of problems if they're allowed to see them."

Lorber is defending the builder and developer in the Prospect Hills case.

According to Raftery, the problems noted by Prospect Hills residents include sidewalks pulling away from the houses, splitting in wood fences, and cracks in sidewalks, driveways and walls around the houses.

Many of the homeowners involved in the suit attempted to contact the developer and contractor and were not successful in getting them to fix the problems, he said.

Lorber said the builder requested an opportunity to inspect the plaintiffs' homes, but the request was denied.

- System Provides For Inspections

Typically after a lawsuit is filed, the plaintiffs and their attorneys speak with the contractor and developer, then a case management order is agreed on, Raftery said. The case management order governs the movement of the case through the judicial system, and specifies the inspection and testing schedule.

Often in construction defect lawsuits, Lorber said the same list of defects is attached to lawsuits filed against the builder. After the lawsuit is filed, inspectors go in and find the actual defects.

"In San Diego, condominium development in the early to late '90s all but dried up," Lorber said. Insurers don't want to provide coverage to builders that construct condominiums and townhomes because of the potential for lawsuits, he said.

James Reynolds, a partner at Higgs, Fletcher & Mack LLP in San Diego, has represented contractors and subcontractors in construction defect litigation, as well as architects and geotechnical engineers.

State legislation requiring homeowners associations to give developers notice of their intent to sue does not appear to have decreased the number of construction defect lawsuits, Reynolds said.

"Insurance companies are reluctant to pay money unless there's a lawsuit. They might see it as a voluntary payment by the developer, so they won't pay it," Reynolds said.

- Insurance Skyrockets

Insurers have dramatically increased rates, and few are left who will insure builders. Just this year, many contractors and subcontractors have seen their insurance rates increase 100 to 500 percent, according to Steve Grimes.

Grimes is director of client services for San Diego-based Roel Construction Co.'s consulting group and chairman of the Building Industry Association of San Diego County's construction defect litigation task force.

In the 1970s and 1980s, Reynolds said a lot of condominiums were built that were not good quality projects, and since then construction defect litigation has grown. By the '80s, experts called in to investigate defects knew how to bend their findings to favor the plaintiffs, he said. Since the late 1970s, he said, fewer and fewer of the construction defect lawsuits filed have merit.

One of the specialties of Epsten Grinnell & Howell APC, a law firm based in San Diego, is construction defect litigation. Douglas Grinnell, a shareholder in the firm, has filed a lawsuit on behalf of Sandy Skipper-Lopez, a national director of Homeowners Against Deficient Dwellings (HADD), a consumer protection group.

The HADD lawsuit alleges unlawful and unfair business practices in regards to an addendum in contracts used by homebuilder Centex Real Estate Corp., headquartered in Nevada. Skipper-Lopez is the plaintiff in the case on behalf of all of Centex's customers in California.

- Lawsuit Attempts To Hold 'Bad Builders Accountable'

The lawsuit, filed in San Diego Superior Court, says the particular addendum requires Centex's customers to waive their rights to a trial, to pretrial discovery, and to punitive damages. The lawsuit also says customers are required to submit to mandatory mediation when a construction defect concern arises.

The lawsuit asks that Centex be prohibited from using and enforcing the addendum, and requests restitution for homeowners who've been affected by the addendum.

Skipper-Lopez said arbitration favors builders and can be more expensive than a court trial.

No one buys a home looking for a lawsuit, Skipper-Lopez said, but taking builders to trial is the most effective method of holding bad builders accountable.

"Plaintiffs often don't realize what they're getting into," Reynolds said. "No place can be built perfectly. There will be a crack here or there, but that may not merit a three- to four-year lawsuit."

According to a video produced by Anderson & Kriger, the law firm is only paid when its clients win a financial award. Attorneys' fees are usually one-third of the award. Experts investigating the defects are also paid from the award amount, and the plaintiffs receive the remainder of the award.

Reynolds said 95 percent of construction defect lawsuits are settled out of court, and the settlement is usually closer to the developers' estimates.

- Defects Can Impact Sale

During a lawsuit or arbitration, plaintiffs can't sell their homes. When the lawsuit is over and the plaintiff wants to sell their home, they still have to disclose the defects, or else they can be sued for nondisclosure.

Donna Morafcik, director of communications for the local BIA, said homeowners who file construction defect lawsuits end up being the victims of the process.

To improve the quality of homes while they are under construction, the BIA supports a third-party peer review process during construction that would inspect homes during different phases of construction.

Third party inspectors can't afford insurance because of the possibility they may be sued for construction defects, Grimes said. A bill is pending in the state legislature that would give third party inspectors limited immunity from lawsuits.