About the List: High-Tech Slowdown Creates Layoff Ripple at Practices
Monday, March 25, 2002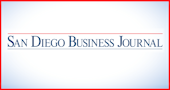 High-Tech Slowdown Creates Layoff Ripple at Practices
About the List: Diversified Law Firms Maintain Advantage
BY GIG PATTA
Staff Writer
In the best of times, many law firms went on a hiring frenzy of attorneys to service the high-tech, biotech and financial economic boom of the late 1990s.

But in the worst of times, these same law firms laid off attorneys and employees, as a slowdown gripped the economy.

A few law firms still managed to expand operations in San Diego mainly because of diversification into industries other than high-tech services.

In the past few months, the large national firms of Palo Alto, Calif.-based Gray Cary Ware & Freidenrich and San Francisco-based Brobeck, Phleger & Harrison announced significant layoffs in attorneys, paralegals and support staff. Both firms have practices in the high-tech industries.

In the San Diego Business Journal's List of Law Firms, Gray Cary Ware is ranked No. 1 and Brobeck Phleger is ranked No. 4. Gray Cary Ware reported a total of 176 employees in San Diego County, a decrease of five attorneys from the previous year. Brobeck Phleger actually reported an increase of 16 attorneys to a total of 95 in San Diego County this year. The List is ranked by the number of lawyers in local offices as of February 2002.

The 25 law firms on The List reported a total increase of attorneys to 1,367 lawyers as of February, nearly a 5 percent increase from the year before.

One of the law firms continuing to grow is Luce Forward Hamilton & Scripps LLP, No. 2 on The List.

"A lawyer provides a service to their clients," said Robert Buell, managing partner of Luce Forward. "If the clients need a lawyer's services, then the firm can grow with the demand."

Luce Forward has a total of 154 attorneys in San Diego County. Last year, the firm opened a Carmel Valley/Del Mar office to serve its clients in the area.

Some of the firm's clients in San Diego County include the University of San Diego, Callaway Golf, Opus Corp. and Allstate Insurance & Financial Services.

"(The secret) is taking a sound approach to have a broad spectrum of clients," he said.

- Shakeout Following Dot-Com Boom/Bust

"There's a number of companies that are downsizing and are short of cash," said Scott Wolfe, head of the San Diego corporate department and leader of Latham & Watkins' Del Mar office, No. 3 on The List. "As a result, many law firms had to do some restructuring and layoffs."

Wolfe said there was less legal work as the high-tech sector slowed significantly during the past few months. There are fewer or smaller public and private financings, initial public offerings and acquisitions.

"The ease, volume and size of (financial) transactions are down," said Wolfe. "They all affect the providers of legal services."

According to Wolfe, he noticed there are more "washout" rounds and "down-rounds" financing stages for many companies. These are companies seeking more capital at later financial stages at smaller valuations and for less money.

"Some companies have to close shop, have difficulty to raise more money, or even to sell off part of the company (due to the economic slowdown)," said Wolfe.

Latham & Watkins opened a North County office in December 2000 to service technology-related sectors in Sorrento Valley, Carlsbad and Rancho Bernardo, according to Wolfe.

- Diversified Firms Experience Growth

In San Diego County, Latham & Watkins increased its number of attorneys to 97, an increase of 10 percent from the previous year.

"We have a diversified practice rather than just focusing on high-tech," said Wolfe.

Latham & Watkins' practices include corporate, finance, real estate, litigation, environmental and taxes. Some of its local clients include Sempra Energy, Petco, Leap Wireless International, ViaSat, Gen-Probe and Neurocrine Biosciences.

Dave Geerdes, managing partner with Heller Ehrman White & McAuliffe LLP, No. 10 on The List, agreed a more traditional and diversified law firm could withstand certain changes within the economy.

"Many law firms tried to focus (their practice) on transactions, IPOs and emerging companies," said Geerdes. "When these companies slumped and the dot-coms disappeared, some of these law firms suffered from the lack of business."

Geerdes said Heller Ehrman White has a more traditional practice, which focuses on a continual relationship with its clients rather than a per transaction fee basis. It creates a longer-lasting relationship with clients.

Heller Ehrman White, which opened a local office in 1998, reported 50 attorneys in San Diego County this year, an increase of 16 percent from the previous year. Its practices in San Diego include life sciences, intellectual property, patents, trademarks, labor/employment, corporate securities and mergers and acquisitions.

According to John J. Buchanan, communications executive of San Francisco-based Heller Ehrman White, the national firm reported a 26 percent increase in gross revenues in 2001 to $330 million and $101 million in net income in 2001, an increase of 30 percent. In addition, the firm has opened two new offices in Madison, Wis. and Montgomery County, Md.

Geerdes said Heller Ehrman White opened its San Diego offices to serve the various life sciences and biotech companies in the area. However, the local office has since diversified into other industries that need legal representation.

Some of its local clients include The Salk Institute, Qualcomm, Sequenom, Sony Computer Entertainment, American Waterworks Co. and the Zoological Society of San Diego.

Geerdes does not expect the same degree of prosperity for many law firms concentrating on high-tech business as in the past.

Wolfe agreed.

"The heyday of hiring 15 new corporate tech lawyers a year and generating exciting financial deals are certainly over," said Wolfe.