County Seeks to Close Chrome Plating Company
Monday, March 18, 2002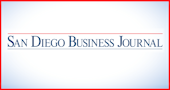 County Seeks to Close Chrome Plating Company
Environment: D.A. Probes Alleged Pollution Near Homes in Barrio Logan
BY LEE ZION
Staff Writer
A battle over an allegedly dangerous chemical, made notorious by a movie starring Julia Roberts, is now moving into court in San Diego.

County Supervisor Greg Cox announced March 7 that the county will seek an injunction to close down Master Plating, a local chrome-plating business, for allegedly violating environmental laws.

District Attorney Paul Pfingst described the firm as a "chronic" offender.

"We are moving forward with an investigation of Master Plating. This is not the first time that this operation has been investigated by the District Attorney's office," he said.

Part of the battle focuses on whether Master Plating is releasing hexavalent chromium into Barrio Logan and exposing nearby residents.

Hexavalent chromium, also known as chromium 6, was featured prominently in the movie "Erin Brockovich." In the true-life case profiled in the film, small-town residents developed cancer and other illnesses from chromium 6-tainted water, said Jerry Martin, a spokesman for the California Air Resources Board.

In Barrio Logan, chromium 6 is present in the air in and around homes. When inhaled, the disease it is most likely to trigger is lung cancer, he said.

Due to zoning laws, heavy industry is allowed to sit side-by-side with homes in Barrio Logan. In fact, in one case, a private home is sandwiched between Master Plating and another chrome-plating business, Carlson & Beauloye Machine Shop Inc.

Both businesses deny they are the source of the alleged pollution.

The air board has been tracking levels of hexavalent chromium in that home since December. Out of 87 tests, 29 showed some level of chromium 6 in the air. In some cases the levels were very high, Martin said.

Some tests showed levels between 2 and 4 nanograms per cubic meter, which Martin called "significant levels."

Martin cited a similar case in Los Angeles. At Suva School, which was downwind from a pair of chrome platers, teachers, students and custodians came down with several illnesses, he said.

In that case, there were 1.6 nanograms of chromium 6 per cubic meter in the air, Martin said.

Martin said when the air board conducted surprise inspections at the chrome plating businesses several months ago, nothing unusual was found.

However, Martin said more recent data seemed to point to Master Plating as the source. Since the business does decorative work only, it has less stringent pollution controls than what's required of Carlson & Beauloye and other industrial chrome platers, he said.

Martin was not able to get into the specifics of the findings. However, based on the figures released by the state board early this month, the county apparently felt it needed to take some action, he said.

Previous Inspections OK

Dick Smith, assistant director of the San Diego Air Pollution Control District, agreed. Both businesses were complying with the regulations during an inspection late last year. However, since that time, the state air board released additional data pointing to Master Plating, he said.

Cox cited the test results as the reason he asked the county to step in. The county's Department of Environmental Health, Hazardous Materials Division, inspected the facility Feb. 22.

Cox said questions about chromium 6 are on hold pending further analysis from the state air board and the local air pollution district. However, while the county looked for chromium 6 at Master Plating, inspectors found other violations there, Cox said.

Cox alleged Master Plating is improperly storing, handling and disposing of hazardous waste.

Max Afcari, owner of Master Plating, said he hadn't heard an official statement from the county. However, he described the problem with hazardous waste storage as minor. Although there have been some violations, both in the past and recently, Afcari was working to fix them, he said.

"My motto is, 'Comply, comply, 'til you die.' But it looks like I've been singled out. I have my doubts about the motive of this," Afcari said.

As to the issue of air pollution, Afcari said his facility emits an insignificant amount of chromium 6. The local air pollution district confirmed as much when it tested his facility a few months ago, he said.

No Health Problems Among Workers

"We are meeting the (environmental) requirement, and most of the time we are exceeding it," Afcari said. "(There are) more than half a dozen different government agencies monitoring us and regulating us, and taxing us and charging us for permits. And we are doing (it)."

Afcari added some of his workers have been around the equipment for 30 years without suffering any health problems, he said.

Meanwhile, Carlson & Beauloye has not been targeted by the district attorney. However, manager Allan Beauloye felt he was under pressure from several months of scrutiny.

Beauloye installed $500,000 worth of air pollution control equipment to comply with clean-air regulations in 1993. Now the company faces additional demands from environmental groups, Beauloye said.

The calls for more tests and paperwork take a lot of his time, making it harder for his small company to focus on business, he said.

"It really hurts," Beauloye said. "People can push you out of something that you've worked for, and they don't even have to work it."

He also said his firm has been unfairly targeted. Carlson & Beauloye is a small company that has done a total of about $60 million in business in the last 20 years.

Meanwhile, larger companies in Barrio Logan don't have as much pollution-control gear, but haven't faced the same scrutiny, Beauloye said.

All this for a chemical that Beauloye believes isn't as dangerous as other people say it is. The chrome plating room is safe, he said.

"I'm 95 percent confident that there's nothing coming out of there," he said. "I'd sleep in there if I thought it would prove a point."

His father agreed. Henry Beauloye, the owner of Carlson & Beauloye, inherited the business from his father. Now his family handles the day-to-day transactions.

"We're now third-generation Beauloyes. And I'm not going to put my kids in here, or my grandkids in here, if I thought there was any risk of anybody being sick," he said.

At least one Barrio Logan resident agrees with the Beauloyes. Michael Martinez lives in the house between the two businesses, and it was his complaints , sparked when his child developed asthma a few years ago , that triggered the original investigation.

Martinez doesn't blame Carlson & Beauloye. He pointed to the scrubbers and pollution control devices on their roof as a sign of good faith.

However, he remains wary of Master Plating, which has no such controls. Instead, there are only street-level vents facing his property.

Martinez added that some other industries nearby could also be liable. As he understands it, spray painting and welding are also sources of chromium 6, and many area firms do such work for the Navy, he said.

Whatever the source, Martinez would like to see the pollution cleaned up , but without putting the company out of business. Instead, he'd prefer seeing those businesses relocated to an area like Otay Mesa and given a chance to meet environmental regulations, he said.