Sale of First Capital to First Community a Done Deal
Monday, March 11, 2002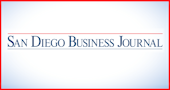 Sale of First Capital to First Community a Done Deal
Don Schempp Moves From Capital Bank to RSF National
BY MIKE ALLEN
Senior Staff Writer
Capital Bank of North County, headquartered in Carlsbad with four offices, completed its sale to First Community Bancorp, based in Rancho Santa Fe, last week, with the buyers shelling out $23.4 million, or more than twice the bank's book value.

"It falls on the high end of the scale, but it's within the range of what most banks are going for these days," said Matt Wagner, president and CEO for First Community Bancorp.

At the time the deal was struck in November, it was worth about $21 million, based upon First Community's Nasdaq price then of $19.51. It traded at $22.40 March 7.

Capital Bank's $140 million in assets are now part of Rancho Santa Fe National Bank, which had more than $250 million in assets and four offices. There are no plans to close any offices or cut any of the bank's 52 employees, Wagner said.

This is First Community's sixth bank purchase in the last year and half. The holding company has two bank charters under its umbrella, Rancho Santa Fe National, now with eight offices, and Pacific Western National Bank, based in Santa Monica, with 15 branches. Together, the company has more than 24 branches and $1.1 billion in total assets.

Don Schempp, president and CEO for Capital Bank, was named the new president of Rancho Santa Fe National, while Bob Sporrer, the former chairman of Capital Bank, was named as chairman and CEO.

Jim Boyce, president and CEO for Rancho Santa Fe National since 1982 and one of its founders, signed a two-year consulting contract with First Community Bancorp that allows him to consider taking a non-banking position.

"I'm going to take my time to sift through some things and see what's good for me over the long term and not just the short term," said Boyce, 64. "I wasn't looking to retire but you don't always get to pick the time."

One local banking executive who requested anonymity said it's not surprising Schempp was named president because Boyce is close to retirement age, and Schempp is much younger.

Schempp, 53, is known as top-notch business development banker who has done a great job growing the bank and its profits. Last year, the bank reported net income of $1.6 million, up 23 percent from the previous year. As of the end of last year, it held a paltry $49,000 in non-accrual loans.

Except for a down year in 1991, the bank has made a profit every year since Schempp was named president in 1990.

Wagner said he's not sure whether First Community will pursue future bank acquisitions, but didn't rule it out.

"We're going to grow organically, not necessarily by acquisition, but if an acquisition comes up that looks good, we'll do it," he said.

Wagner said the bank holding company wasn't following the same strategy as Western Bancorp, an Orange County holding company sold to U.S. Bancorp in 1999 for about $1 billion, or five times book value.

"I'm 45 and getting too old to go out and look for a new job every five years," Wagner said.

Capital Bank of North County was purchased in 1987 by William Herrick from Crown Bancorp, the holding company for the Bank of Coronado.

Herrick, who has been a banker and motel developer, remains as the largest shareholder of the holding company called WHEC Inc., which has 10 other shareholders.