Make Online Privacy a Selling Point
Monday, June 17, 2002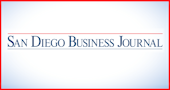 Make Online Privacy a Selling Point
WebSideStory Receives Patent On Internet Use Tracking Technology
HIGH-TECH by Brad Graves,
Staff Writer
Consumers who go to market by going to the Internet feel anxious about sharing personal information.

Those fears cost companies.

Looking ahead to 2006, research company Jupiter Media Metrix estimates online retail sales would be 24 percent higher if consumers felt their fears about privacy and security were effectively addressed.

What to do? Jupiter recommends taking the Pollyanna approach.

See your work in online privacy as a strategic marketing initiative, rather than some sort of compliance burden.

Consider the concept of "privacy marketing." Jupiter defines that as messages directed at allaying consumers' privacy and security fears, and differentiation based on conservative data collection and use policies.

In other words, if you're looking after consumer privacy, promote it, promote it, promote it.

Jupiter reports nearly 70 percent of U.S. consumers are concerned about their privacy online, but only 40 percent read privacy statements before submitting personal information to Web sites.

As for comprehending those statements?

Only 30 percent of online consumers find Web site privacy statements easy to understand.

The survey also explores ways people will part with certain personal information. They will do it for the chance to receive small rewards.

More details from the report, titled "Online Privacy: Managing Complexity to Realize Marketing Benefits," are available on Jupiter's Web site at (www.jmm.com).

- - -

Patent News: San Diego-based WebSideStory, Inc. has received a patent for its technology analyzing the way people travel through Web sites.

U.S. Patent No. 6,393,479 covers technologies designed to collect, analyze and report real-time information on the paths people take through a Web site.

The technologies let businesses identify how visitors make it to important points on the Web site (to the completion of a purchase, a membership registration or a lead form) and where they fall out of the process.

The patented invention is part of WebSideStory's HitBox technology.

In unrelated news, a San Diego-based electronic components manufacturer, StratEdge, reports receiving a Chinese patent for a high-frequency passband microelectronics package.

- - -

Text Is Next: Leap Wireless International, Inc., the San Diego-based wireless carrier, has added unlimited text messaging to its unlimited local calling service. It's available in 30 of Leap's 40 markets; the rest of the markets should get the service by summer's end, Leap announced.

The company said the service should give Leap another way to attract and retain customers, including young people with whom text messaging is popular.

Leap's stock price, meanwhile, was still suffering as of last week. When the market closed June 12 it was trading at $1.68 per share near the all-time low of $1.50 reached June 4. The company trades on the Nasdaq under the LWIN symbol.

Send high-tech column items to bgraves@sdbj.com.