Long-Term Power Contracts Ensure Needed Supplies
Monday, June 10, 2002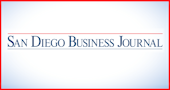 Long-Term Power Contracts Ensure Needed Supplies
OPINION by Michael R. Niggli
Just last summer, California was able to dodge the bullet of rolling blackouts , a threat to our state's economy.

Thanks to the combination of mild weather and long-term power contracts the state of California signed with electricity suppliers , including Sempra Energy Resources , predicted blackouts never materialized.

Yet, after this narrow miss, the same kind of complacency and short-sighted focus that plunged California into an energy crisis is again rearing its ugly head. This time, it takes the form of special interest groups and others with a political agenda that want to abrogate the long-term contracts that helped resolve the energy crisis.

Thanks largely to these contracts, California's power supplies have substantially increased, wholesale electricity prices in the volatile "spot" markets have plummeted, and summer blackouts were avoided last year and again seem unlikely this summer.

That's quite a change from the first few months of 2001, when wholesale electricity prices in spot markets in California were 10 to 20 times normal and rolling blackouts were taking place on a regular basis.

The Power Behind The Contracts

Perhaps the greatest benefit of the long-term contracts is that they encourage the construction of new power plants that will increase electricity supply to meet the needs of California as it grows in the future.

Ten years ago, California was home to 30 million people. Today, we number 35 million, and over the next decade, estimates are that our population will exceed 40 million. We must provide the incentives needed to upgrade California's energy infrastructure, bringing more efficient, new power plants on line and retiring today's older and less environmentally friendly plants.

Long-term contracts provide the critically important assurances needed by power plant owners and the financial institutions who lend to them to ensure capital for billions of dollars of investments in new power plants for the state. This has never been more critical, given the problems many energy companies are having today in raising capital in the market.

At Sempra Energy Resources, we are building more than 2,100 megawatts of new, clean, efficient natural-gas-fueled generation in the region , at a cost of more than $1 billion. That's enough capacity to meet the energy needs of more than 2 million homes and businesses. These new power plants are on schedule to begin operating next year, and the combined capacity of these plants exceeds the maximum amount of power called for under the state's long-term contract with Sempra Energy Resources, which is 1,900 megawatts.

In May 2001, Sempra Energy Resources signed a 10-year contract with the California Department of Water Resources (DWR). This contract provides electricity at an average price that is among the lowest of all the contracts that DWR signed with electricity suppliers.

Power prices under our contract are tied to the price of natural gas, the fuel we use in our power plants. Based on today's gas price of about $3.50 per million British Thermal Units (BTU), the average price of baseload electricity over the life of our 10-year power contract is 5.2 cents per kilowatt-hour (kWh).

In response to political pressure, California recently has renegotiated some of the 54 long-term contracts. However, our contract still delivers power to the state at prices better than all but one of these renegotiated contracts.

For example, prices under the Sempra Energy Resources contract continue to be about 15-percent less expensive than a renegotiated baseload contract with Calpine Corp., and nearly 20-percent less expensive than the Calpine peaking-power contract.

Contract Renegotiation

Sempra Energy Resources and the state have been involved in contract renegotiation talks since November 2001. And renegotiation talks continue. However, both parties have agreed not to discuss any details of those renegotiations in public. These talks have become part of a proceeding being administered by the Federal Energy Regulatory Commission.

Instead, news coverage has focused on claims that some state officials have made about some of the power contracts, including the one with our company. California Attorney General Bill Lockyer recently sent a letter to Sempra Energy Resources, and it was also distributed to some news media. That letter, which received a lot of media attention, incorrectly alleged that Sempra Energy Resources is not fulfilling its end of the contract.

These claims are nothing more than a misguided political game to garner headlines and score polling points in an election year. The politicians are making scurrilous allegations in an attempt to force a one-sided renegotiation of the contracts in the state's favor.

On May 28, we asked the San Diego Superior Court to confirm that our company is meeting all its responsibilities under the contract. (The full text of the contract is posted on our Web site: www.sempraenergyresources.com.) The wording of the contract is clear, and we are confident the court will uphold our reading of it.

Separating political rhetoric from fact, long-term power contracts make sense. They encourage the construction of new power plants, establish a reliable power supply at reasonable prices, and, most importantly, will help us avoid repeating the energy crisis in the future.

Niggli is president of Sempra Energy Resources.