Lavender Fields Seek the Sweet Smell of Success
Monday, June 10, 2002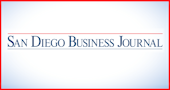 Lavender Fields Seek the Sweet Smell of Success
Tourism: Entrepreneurs Focus on Growing Market Catering to Ag-Tourists
BY TANYA RODRIGUES
Staff Writer

Propagating plants can be tricky. Once you get started, it takes a while for the moistened cuttings to develop and for the new plants to take root.

The same can be said for entering the agricultural tourism business.

When Ellen Sullivan and her husband, Paul Bernhardy, bought a nine-acre farm near the foot of Palomar Mountain in 1998, they spent two years propagating and transplanting the "Provence" French lavender they planned to grow organically as their main product.

This spring, they were ready for a major part of their plan: tourists.

The Lavender Fields, as the couple has christened the site, opened in May to visitors who pick their own lavender, buy the plants or purchase retail items in a small store.

All of the products, including lotions and sachets, are based on essential oils distilled from the herbs grown on site.

By Sullivan's estimates, there has been 100-120 visitors each weekend so far.

This year, the lavender farm is open through the end of June. Sullivan plans to plant more varieties of lavender and have the fields open from April to December. It's not likely to happen before the spring of 2004, she said.

Until then, the couple will harvest the perennial twice a year, including next month. The Provence variety blooms in spring and could continue through the summer.

Upswing In Ag-Tourism Interest

Agricultural tourism, called both ag-tourism and agri-tourism, is continuing to increase in popularity, said Desmond Jolly, an agricultural economist at UC Davis who is director of the University of California Small Farms Program.

Examples of agricultural tourism include: farm stands, agriculturally focused festivals and fairs, hikes, bird-watching and you-pick farms such as the Lavender Fields, where visitors pick their own produce.

Ag-tourism has existed for a long time but didn't always use the terminology, Jolly said.

"What's changing is that we're now recognizing it as a distinct and important segment of agriculture, that it's an enterprise that growers and other operators can focus on, invest in, put their time and attention into and make something of an economic return from it," he said.

What's also appealing about it is that traditional agriculture isn't as attractive or profitable a business as it once was, Jolly said.

As the general population becomes increasingly urbanized, household incomes increase, and need and desire for leisure time grows, this brand of tourism is becoming more attractive to the average visitor, he said.

Sullivan is a weaver by trade. She raises Navajo Churro sheep on her property and creates tapestries from their wool.

Having a lavender farm was also a longtime interest.

"We wanted to be able to actually grow something we enjoyed," Sullivan said. Visitors were always part of the plan, Sullivan said. "That's our customer."

She described the customer as upscale and willing to buy more expensive products. A bottle of lotion is priced at $13, for instance.

Educational Experience

Cami Mattson, president and CEO of the San Diego North Convention & Visitors Bureau, agreed that ag-tourism visitors had a higher income than average.

Even more so since the Sept. 11 terrorist attacks, people are interested in family activities and authentic, educational experiences, she said.

"They're definitely people who are more educated because they are more interested in how it works," Mattson said of ag-tourists. "They tend to be the same group who would be interested in cultural tourism, whether it's festivals, heritage and arts.

"It all sort of falls to the same goal trying to have a better meaning out of life."

Sullivan and Bernhardy said visiting the farm would encourage would-be consumers to see, connect with and buy the products, which are also sold from the fields' Web site.

The couple went to several craft fairs, sold their products and developed a mailing list of close to 1,000 people.

Doing most of the work themselves, Bernhardy and Sullivan readied their farm for visitors. They cleared paths, set up instructional material on laminated signs to explain more about the perennial shrub, cleared a parking area and fenced it, and built a general store. The project cost about $25,000.

Setting up a lavender farm itself usually costs $1,000 an acre, Sullivan estimated, but she got free cuttings from a neighbor.

Mattson said the couple's work seems to be paying off, and they're getting a lot of attention.

"In talking to different media, they've found it an interesting angle," she said. "It's hard to measure because they've just opened, but there's been a surge of interest."