Salvadoran Leader Makes Case for New Business
Monday, June 3, 2002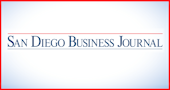 Salvadoran Leader Makes Case for New Business
Trade: Dissatisfaction With Mexican Maquiladora Industry Could Spur Change
BY MANDY JACKSON
Staff Writer

El Salvador may be a new option for some maquiladora operators in Mexico.

John Riley, president and chief operating officer of San Diego-based VerTek International Inc., said he wants to see more maquiladoras stay in Tijuana, or at least the Western Hemisphere.

Riley is considering opening a subsidiary in El Salvador. VerTek helps companies start and manage manufacturing plants in Mexico.

"I have to look at other places so I can bring the best value to my customers," he said.

"The idea is to do some of the work in El Salvador and in Mexico to keep companies in this hemisphere. No given country can provide everything, not even China," Riley said.

Nineteen out of 70 Asian companies in Tijuana say they plan to move their maquiladora operations to Asia this year to cut costs, Riley said.

In 2001, 12 maquiladoras left Tijuana and 65 percent of the remaining 780 plants laid off workers, according to the Tijuana Maquiladora Association.

Riley visited El Salvador in April. He was impressed and suggested that Salvadoran officials make a presentation in San Diego.

El Salvador Vice President Carlos Quintanilla Schmidt talked about the benefits of doing business in El Salvador during a May 23 presentation at UCSD's Institute of the Americas.

Over the last 10 years, El Salvador's government has loosened trade restrictions, implemented fiscal reform and is converting its monetary system to American dollars. About 65 percent of the economy now uses dollars.

In Mexico, the peso has been overvalued for the past few years, meaning companies are spending more dollars to pay wages, buy parts and pay taxes and tariffs in Mexico than they used to. The dollarized economy in El Salvador allows all business transactions to be conducted in U.S. currency.

Open Doors

El Salvador has free-trade agreements with Mexico, Chile, the Dominican Republic and Panama and is working on agreements with the European Union, Canada and the United States. Top exports are textiles, and coffee and other agricultural products.

The government has simplified rules and procedures for getting foreign operations started in El Salvador.

"We believe as the government we need to be a facilitator," Quintanilla Schmidt said.

El Salvador has numerous free-trade zones, where foreign investors get tax breaks and tariffs are not charged on imported materials and equipment.

In Mexico, laws are constantly amended by new government decrees, Riley said.

"It discourages investment for multimillion-dollar operations when you don't know what the rules are going to be," he said.

Riley conceded that not every company will benefit from operating a plant in El Salvador. Companies will have to compare their freight shipment costs.

"There are some opportunities for companies here to be successful," Riley said. "I know there are a lot of companies that are disenchanted here."

San Diego-based PriceSmart, a warehouse retailer, has two stores in El Salvador.

"PriceSmart has had a very positive relationship with the Salvadoran people and the government," said Ernesto Grijalva, senior vice president of Latin American legal affairs for the company.

Grijalva characterized El Salvador as one of the least-restrictive economies in Central America.

PriceSmart is pleased with the Salvadoran work force. Its employees in El Salvador are used to train employees at PriceSmart stores in other countries.

Other Options

Joseph Long, director of Pennsylvania-based GMT Microelectronics Corp.'s manufacturing operation in El Salvador, said there is cheaper labor in Haiti and in China. However, Long said, one supervisor is needed for every 10 employees in Haiti, instead of one per 50 in El Salvador, because of the education level of the labor pool.

Also, he said there is fast turnaround on materials manufactured there and shipped to Miami by plane.

"Our products are custom, very unique to the industry. It's a great benefit to have a two-week turnaround," Long said during the presentation at UCSD.

Tony Ramirez, executive vice president of Made In Mexico, a San Diego-based provider of maquiladora management services, said El Salvador is not really a cost-saving option for his clients at this time, mainly because of the distance from the United States.

"(Manufacturers) are in Mexico because it is a gateway to the United States. Very few have the luxury of having long lead times," Ramirez said.

Currently, Ramirez said, it costs $500 to $600 to ship 40,000 pounds of freight by truck from Tijuana to Los Angeles, round trip. Based on GMT's shipping costs of 70 cents per kilo via airplane from El Salvador to Miami, the cost for the same size load would be $11,000, he calculated.

Operating in El Salvador may be good for some companies, but for others, savings of labor costs won't make up for freight costs.

"The maquiladora industry in Tijuana has been here almost 30 years. You can get qualified personnel with little, if any, effort," Ramirez said.

Ramirez doesn't think frustrations with the Mexican government are enough to make businesses build plants in El Salvador.

In July, the Mexican government is expected to issue a new maquiladora decree detailing how it will be treating the maquiladora industry. Ramirez said the decree is expected to set definite and certain guidelines.

"I think Mexico has realized they have some serious problems and need to make it easier than it has been," he said.