Local Wetlands Net Award for Environmentalist's Work to Preserve
Monday, June 3, 2002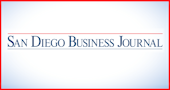 Local Wetlands Net Award for Environmentalist's Work to Preserve
An Oakland-based environmentalist has won a national award for his work to preserve San Diego wetlands.

Jim King, a wetlands conservationist from the California Coastal Conservancy, won the 2002 National Wetlands Award on May 16.

The honor recognized his land stewardship for the wetlands along the Tijuana River, where it enters the United States, said Dorigen Fried, spokeswoman for the Environmental Law Institute.

The wetlands are home to a wide variety of once-common southern California species, now in peril due to development.

"Nature needs a defender in the beat-up U.S.-Mexico borderlands," said Nina Garfield of the National Oceanic and Atmospheric Administration. "Jim King knows and loves this troubled place and its wildlife. Despite huge challenges, he is their champion."

King worked with hydrologists, planners, and others for 14 years to implement a wetlands restoration effort at the Tijuana River estuary.

King has also raised $6.6 million in state and federal funds for feasibility assessment on a larger project, restoring up to 500 additional acres of severely damaged wetlands.

The National Wetlands Awards are jointly sponsored by the Environmental Law Institute, the U.S. Environmental Protection Agency, the U.S. Fish and Wildlife Service, the National Marine Fisheries Service and others.