Judge Lets County Redistricting Lawsuit Stand
Monday, June 3, 2002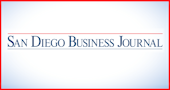 Judge Lets County Redistricting Lawsuit Stand
Three County Bar Association VPs Seek The 2003 Presidency
LAW
by Rene'e Beasley Jones, Staff Writer
San Diego Superior Court Judge Kevin Enright recently refused to dismiss a lawsuit against the county.

If successful, the lawsuit filed by the San Diego Redistricting Coalition could require county officials to undo last year's newly drawn lines for the county's five supervisorial districts.

The plaintiff, Latino activist C. Anthony Valladolid, and his attorney, Michael Aguirre, filed the lawsuit, which alleges supervisors violated the state's open meetings law for public meetings during the redistricting process.

Valladolid alleges supervisors held secret, serial meetings in person, through e-mail, telephone and other means.

This is the first lawsuit against the county for violations of the state's open meetings law that special assistant county counsel Diane Bardsley can remember in her 13-year career with the county.

She said Aguirre is grasping at straws by using the open-records meeting law in an effort to change county policy.

"They have asked the county to 'settle' the lawsuit by doing things they would not be able to win," she said.

Bardsley said Aguirre wants the Board of Supervisors expanded from five to seven members. And he seeks the creation of a redistricting committee that will have full authority over future boundaries.

Aguirre could not be reached for comment.

No trial date for the lawsuit has been set.

- - -

In The Running: Three current vice presidents of the San Diego County Bar Association have declared their intentions to run for the 2003 SDCBA president.

They are Christopher Todd, Anita Margolis and Lisa Weinreb.

Todd practices with the San Diego law firm of Wingert Grebing Brubaker & Ryan.

Margolis is a San Diego family law solo practitioner.

Weinreb is a local deputy district attorney who focuses on criminal prosecution with expertise in domestic violence and child abuse.

The association's 16-member board of directors will vote on the 2003 president at its June 11 meeting.

- - -

Weitz Appointment: Syrrx Inc., a San Diego drug discovery company, recently appointed David Weitz as vice president of intellectual property and general counsel.

"Mr. Weitz brings to Syrrx the legal, corporate and biotechnology experience necessary to successfully manage the company's intellectual property and perform as general counsel," said Wendell Wierenga, Syrrx's CEO.

Weitz was a partner at Wilson Sonsini Goodrich & Rosati of Palo Alto before joining Syrrx.

- - -

Hanging A Shingle: Attorney Anthony "Tony" Mahavier has opened his own San Diego law practice, R.A. Mahavier, APLC.

The new law office is located at 550 W. C St., Suite 990.

Mahavier is a native San Diegan with extensive experience in business disputes including health care, construction, environmental claims, personal injury, professional and products liability and probate litigation.

- - -

New hires: Two new associates , Joseph Martinez and Amanda Kramer , joined the San Diego law firm of Seltzer Caplan McMahon Vitek.

Martinez's practice includes sophisticated real estate matters. Kramer is a family law associate.

- - -

New Partner: Greg Moser, partner at Foley & Lardner, has been named the company's managing partner for San Diego operations.

May 1 marked his first day at the post.

Moser has been with Foley & Lardner since 1996.

- - -

President Elect: Patricia Lane, office administrator for the San Diego law firm of McKenna & Cuneo LLP is the 2002-03 president of the Association of Legal Administrators, a national management organization for the legal profession.

Lane has been a legal administrator for 16 years and an ALA member since 1986. She served as a regional director for the past two years.

- - -

Innocence Project: The California Innocence Project at California Western School of Law in San Diego added two new staff members , Jeff Chinn and Nancy Rosenfeld.

Chinn acts the Innocence Project's new assistant director. Rosenfeld serves as a part-time staff attorney.

The organization was founded in September 2000 at the law school. It seeks the release of wrongfully convicted California prisoners.

The deadline for the next law column is June 7. Beasley Jones can be reached at (858) 277-6359, Ext. 109, or via e-mail at rbeasley@sdbj.com.