Corvas Cuts Staff to Extend Burn Rate
Monday, July 29, 2002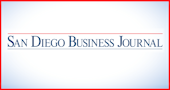 Corvas Cuts Staff to Extend Burn Rate
Biotech: Layoff of Nearly Half Its Work Force Will Also Extend Cash Reserves
BY MARION WEBB
Senior Staff Writer

Corvas International Inc. said it would cut almost half of its work force to conserve cash for funding a later-stage angina trial and to further develop its cancer programs.

Corvas said July 22 that by cutting 42 people of its 109 total staff, it expects annual savings of more than $8 million.

Randall Woods, president and chief executive of Corvas, during a July 23 conference call, revised his financial outlook for the company. He expects to reduce the firm's cash burn rate from the low-$30 million range to the mid-$20 million range.

Cash reserves should also now exceed more than two years, he said, without being more specific.

"I didn't expect them to do this," said Ivonne E. Marondel, an analyst with Gerard Klauer Mattison, a New York-based investment bank, commenting on Corvas' layoffs.

As of June 30, Corvas had $101 million in cash and cash equivalents, which is enough to fund the planned Phase II trial of its rNAPc2 experimental drug for unstable angina patients and to develop its cancer programs.

Marondel described Corvas' cost-cutting measure as "precautionary." By conserving cash early, Corvas is buying more time to get the significant data biotech investors like to see on deciding whether to fund late-stage companies.

"Given the current financial market conditions, we are restructuring to ensure that we maintain adequate cash reserves," Woods said.

Woods added Corvas is on track to start a Phase II human trial , the second of three testing stages required by the Food and Drug Administration before it considers drug approval , of its unstable angina drug by the second half of this year.

The same drug had previously been tested in a Phase II trial for deep vein thrombosis.

But the FDA wanted to see more data asking Corvas to do another Phase II trial.

The company decided the marketing opportunity wasn't big enough to fund another Phase II trial and instead opted to test the same drug in patients with chest pain, which results from clogged arteries in the heart.

Some 3.5 million people worldwide suffer from chest pain which can lead to a heart attack, Corvas said.

Current treatments of aspirin and blood thinners aren't completely effective for all patients and represent a large market opportunity, a Corvas spokeswoman said.

Marondel applauded Corvas' decision to drop its in-house small molecule program in favor of developing antibodies and peptides with its two corporate partners, Abgenix Inc. in Fremont and Dyax Corp. in Cambridge, Mass.

"Chemistry is an art; not many people know how to do it," said Marondel referring to the development of small molecules, or oral drugs.

Focusing on developing antibodies, which are injectable drugs, typically offer a quicker path to human testing, she said. She added both Abgenix and Dyax have the scientific and technological expertise to generate antibodies that can be tested against Corvas' cancer drug targets.

Woods hopes to have one lead cancer drug identified in 12 to 18 months for human testing. He also wants to "aggressively seek opportunities" to buy companies with late-stage products or promising late-stage drugs.

Corvas' shares have lost much of their value since it lost an important partnership with the drug giant company Pfizer Inc. that was estimated to be worth potentially $31.4 million, excluding potential royalty payments.

Shares of Corvas dropped 71 percent since it announced in April that its experimental stroke drug failed to benefit patients in a Phase II trial. Pfizer paid Corvas $4.4 million before terminating the agreement in June.

Corvas shares closed at $1.72 on July 23, down 3 cents in the first day of trading after the firm announced the layoffs.