American Residential Moves to End REIT Status
Monday, July 29, 2002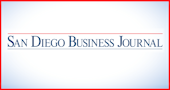 American Residential Moves to End REIT Status
BY MANDY JACKSON
Staff Writer

American Residential Investment Trust wants to be a mortgage bank and company officials say it can't be one without ending its status as a real estate investment trust.

John Robbins, chairman and CEO of the San Diego-based company, said it cannot invest money in a mortgage banking company and continue to grow while paying out 90 percent of its income in dividends to shareholders, which it is required to do as a REIT.

Also, Robbins said, "If we're going to be a mortgage bank, it's improper to call ourselves a REIT."

However, two-thirds of its shareholders have to vote in favor of letting the San Diego-based company de-REIT. The vote is close, but there are ballots outstanding and one shareholder who is trying to convince others to vote against the proposal.

At an annual meeting for shareholders July 19 at the La Jolla Marriott, 85 percent of the voting shareholders voted in favor of American Residential's proposal. However, those votes fell short of representing two-thirds of all of the company's shareholders.

According to Robbins, American Residential only needs 1.5 percent of the shareholders who haven't voted to approve the proposal. The company has 7.9 million shares outstanding.

American Residential extended the voting by two weeks and shareholders will reconvene at its offices in Sorrento Mesa at 10 a.m. on Aug. 2 to tally the final votes.

New Jersey-based Carl T. Hagberg & Associates, a shareholder service consulting firm, is tabulating and verifying the votes.

Not All In Favor

Mackenzie Patterson Inc., a Moraga-based investment management firm, issued a proxy statement June 24 urging other American Residential shareholders to vote against letting the company de-REIT. The group of 11 shareholders that the company represents holds 4 percent of the REIT's stock.

"We disagree with the direction the company has proposed," said Glen Fuller, chief operating officer at MacKenzie Patterson.

Fuller said American Residential is basically asking its shareholders to fund a startup company.

"The question is, what assets are left and what is their remaining value. Should they reinvest it in a new business that is unprofitable? Or, should they wait to liquidate later on," Fuller said.

American Residential was founded in 1997 as a REIT investing in subprime residential mortgage loans.

In 2000, the company began forming a mortgage bank targeting mortgage brokers, American Mortgage Network (AmNet). AmNet is a taxable subsidiary of the REIT.

The REIT wants to take advantage of the booming refinance market, which is hurting its original mortgage-buying business. American Residential purchased loans that were expected to be paid off over several years, but many loans were refinanced and paid off much sooner.

Gary Reime, president and owner of Five Star Mortgage in San Diego and a board member for the California Association of Mortgage Brokers, said competition in the mortgage industry has gotten fierce in the past 10 or 12 years because homeownership has increased drastically in the United States.

Reime said the refinance market is slowing some, but is still strong. And with housing prices on the rise, the number of home purchases is beginning to slow, as is the rate of home value appreciation.

Booming Refinance Market

American Residential's goal for AmNet is to close $500 million in loans each month by the end of the year. AmNet began closing loans in December. It funded $369 million in home loans in the first quarter of this year, and $584 million in the second quarter.

This is not the first time the REIT's executives have been in the mortgage banking business. Before forming American Residential, they operated American Residential Mortgage Corp., an independent mortgage origination company, and sold it in 1994 to Chase Manhattan Bank.

AmNet lost $8 million for American Residential during the second quarter of this year. Despite that loss, the REIT's estimated net income for the quarter ended June 30 is $2.5 million, due to $10.3 million from legal settlements. It expects to break even by the end of the year.

The company reported a net loss of $18.3 million for 2001.

"The portfolio is slowly repaying and winding down," Robbins said. The company has not bought any mortgages since 2000.

"Many of our shareholders who originally bought into the company with the expectation of a dividend have already left," Robbins said. Other investors are waiting to see the stock price go back up. It closed at $2.80 per share on July 23 with a 52-week range of $1.60 to $6.

If the company does de-REIT, it would go into effect in January, with the hope of moving to the American Stock Exchange.